When Donald Trump campaigned for office, he proudly declared that he was "really rich.
A study showed that the fact that Trump was financially successful translated into voters supporting Trump because they thought Trump's financial success would translate into financial success for them.  Trump voters had little interest in altruism.  They sought power over others,  and were motivated by wealth.  In fact an online survey of 1,825 American adults, found that Trump supporters tended to have little interest in supporting social welfare programs, a strong desire for power over others, a strong desire to make money, a preference for financial risk taking, and a preference for strictly adhering to social traditions.
Trump supporters were more likely to agree with statements such as "People who are poor just need to work harder", "In life, winning is the only thing that matters", "A company's main focus should be profits", "Art shows are boring", and "Dress codes are good and should be followed strictly."
However supporters seemed unconcerned with HOW Trump made his money.  Whether it was money laundering in his real estate business, money laundering in his casinos, fraud committed on average Americans seeking an education, or stiffing contractors and workmen, it is clear that Trump has profitted repeatedly by exploiting the average American.  The Wall Street Journal explained and documented that  "Donald Trump's Business Plan Left a Trail of Unpaid Bills." That story was reported and confirmed by such media outlets as Fox News, Reuters, NBC News, and New York Magazine.
Since Trump has been president, he has made more money than ever.  In their recent financial disclosure forms, Donald Trump, Ivanka Trump and Jared Kushner reported more than $500 million in income.  That income came from their hotels, golf courses, clubs and merchandise sales. It came from long-established businesses and newly formed ones.  No modern president has profited this way during his time in office.
It is no secret that Trump has had close business relationships with the Saudis.
"I get along great with all of them," Trump said of the Saudis at a 2015 campaign rally in Mobile, Alabama. "They buy apartments from me. They spend $40 million, $50 million. Am I supposed to dislike them? I like them very much!"
Given the President's financial interests with the Saudis, America's response to the disappearance of dissident journalist Jamal Khashoggi — a US resident — from the Saudi consulate in Istanbul has come into question.  There are renewed questions about the potential conflicts posed by Trump's long-standing ties to the kingdom's royal family.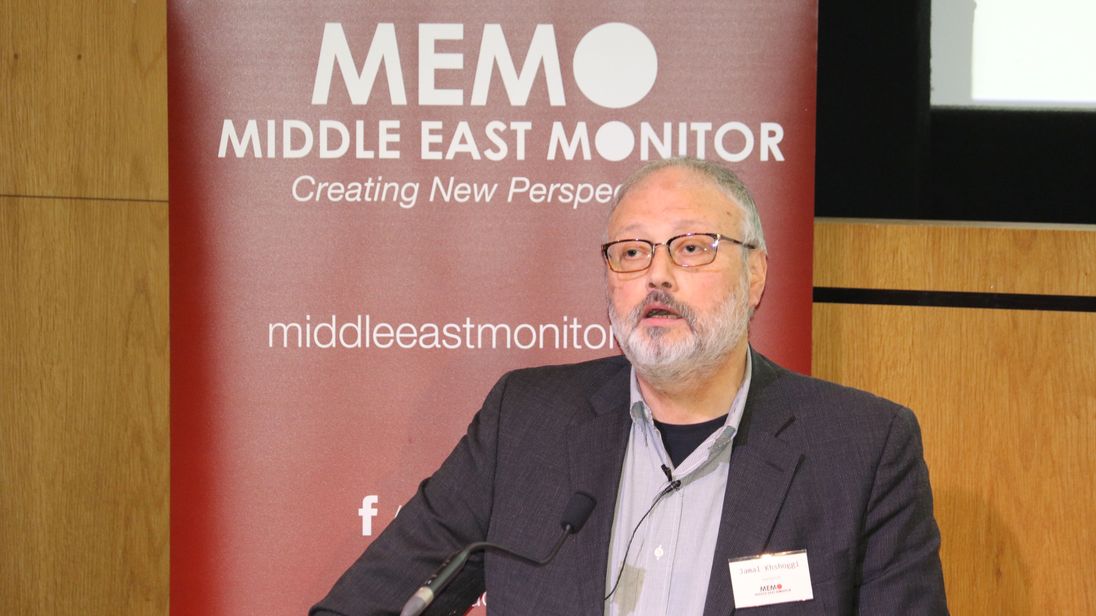 In recent days Turkish authorities have obtained 
audio and visual evidence
 that Mr. Khashoggi  was murdered inside the consulate.  Khashoggi's disappearance has triggered a wave of top political and business leaders severing ties with the kingdom pending further details of what happened to him.
But the President and his top aides have also indicated 
reluctance
 to take concrete action, including bowing to congressional pressure to walk back planned arms sales.
The US signed a major defense deal in Saudi Arabia in May 2017.  So far, however, Saudi Arabia has made only 
$14.5 billion
 in such purchases.
Trump sold the 45th floor of Trump World Tower to the Kingdom of Saudi Arabia for $4.5 million.  The Saudis received permission from the New York City Department of Buildings to combine the residential units into a single space to house the Saudi Mission to the United Nations.  At the Trump International Hotel in Washington a lobbying firm for Saudi Arabia paid more than $270,000.  Trump also appears to have explored potential deals of his own in Saudi Arabia.  In August 2015, two months after the launch of his presidential campaign, Trump registered eight limited-liability companies that appeared tied to possible deals in the country. All of the companies contained "Jeddah," the name of a Saudi Arabian port city, in their title.
Given Trump's history of being willing to exploit workers for his personal financial gain, and his lavish income from the Saudis, it is clear that Trump's personal financial interest in Saudi Arabia clouds any judgment he makes regarding American foreign policy.  The response of America to the murder of one of our own is just another obvious example of the many times that Donald Trump has violated the Emoluments Clause of the Constitution without being held accountable.  With his recent appointment of Brett Kavanaugh to the US Supreme Court, there is every reason to believe he will never be held accountable.