President Trump will be holding a press conference in New York today at 5 p.m.
Its been 586 days since Donald Trump held a press conference.  So ask yourself why now?  What is happening in the country that is so urgent to necessitate a press conference?  Are children being separated from parents?  Is the President announcing the relocation of the embassy in Israel to Jerusalem?  Is the President announcing the end of nuclear weapons anywhere? Is the President announcing the commencement of building a wall paid for by Mexico?  I think not.
This press conference comes less than a day before the testimony before the Senate Judiciary Committee of Professor Christine Blasey Ford, the research psychoogist who has accused Kavanaugh of sexual assault.   This press conference seems to be part of Trump's attempts to divert attention from the seriousness of the allegations made against the Justice that would be appointed for life on the highest court in the land.  Trump has made no secret of his way of deflecting negative facts.  He has been vocal about his plans to deny the claims, undermine the accuser, and defend the accused.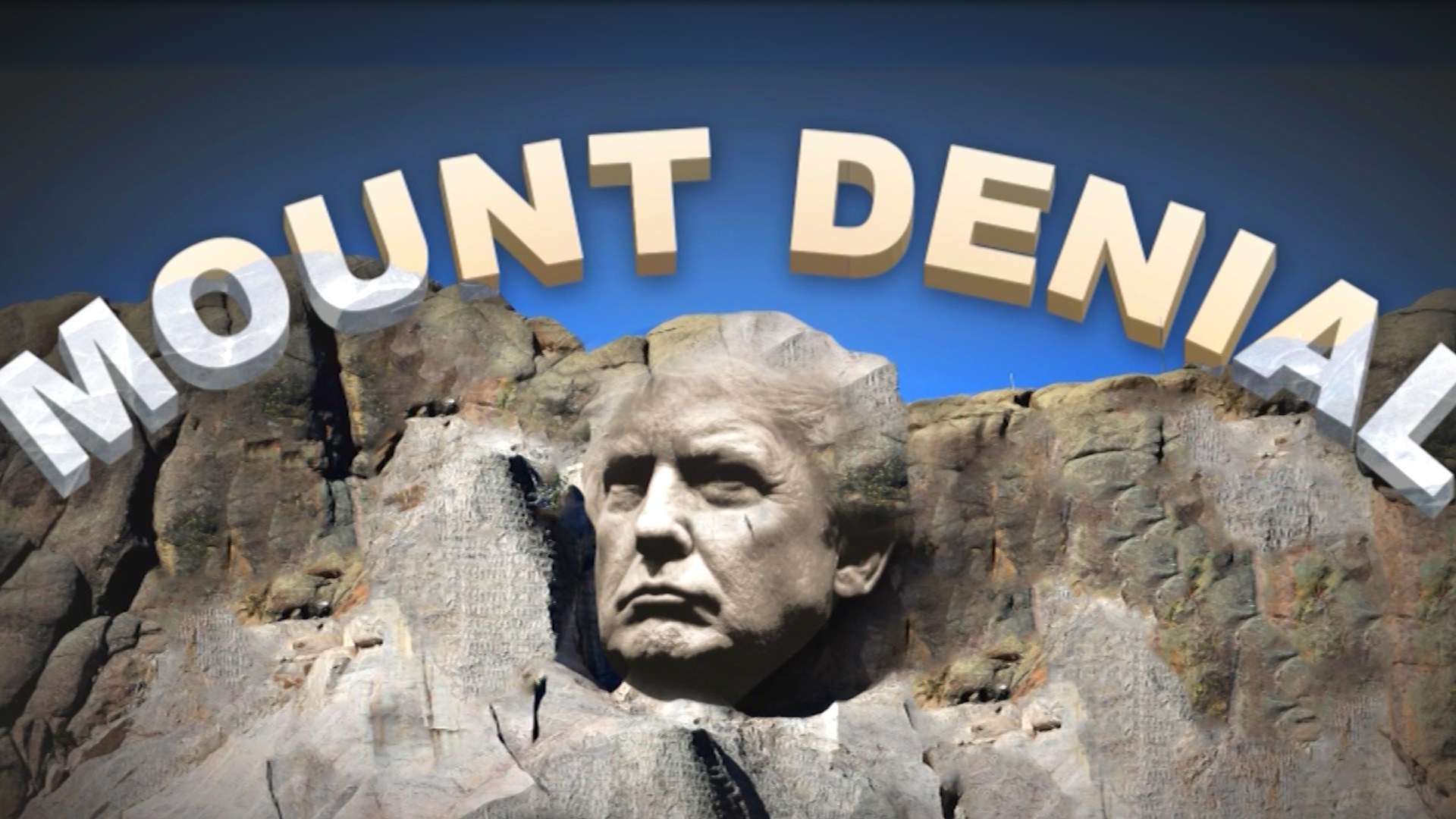 The Senate Judiciary Committee hearing Thursday where Supreme Court nominee Brett Kavanaugh and the woman accusing him of sexual assault are set to testify about her allegation will see both witnesses face five minutes of questioning from each senator on the panel, or a lawyer if senators choose to yield their time.
Senate Judiciary Chairman Chuck Grassley, a Republican, will make an opening statement with no time limit, followed by an opening statement from the top Democrat on the committee, Sen. Dianne Feinstein, who also will not have a time limit.
Professor Ford will then testify.  She has previously stated that when she and Kavanaugh were in high school he pinned her down at a party and covered her mouth while trying to remove her clothing.
There will be one round of questions in which each senator will have five minutes each to ask Ford questions. Those five minutes can be yielded to counsel if a senator chooses.
Grassley confirmed Tuesday in a statement that 
he has hired Rachel Mitchell,
 a career prosecutor with decades of experience prosecuting sex crimes, to question the witnesses.
Mitchell will ask the questions for the GOP senators, while Democrats will do their own questioning.
Ford will then leave the committee hearing room, and Kavanaugh will enter once Ford has departed. The Supreme Court nominee will be sworn in and will then give his opening statement.
In the same format as the questioning for Ford, there will be one round of questions in which senators have five minutes to either ask questions themselves or yield that time to outside counsel.
Grassley announced Tuesday that a committee vote on Kavanaugh's nomination is scheduled for Friday.
There is currently no plan
to hear testimoney from a
second woman, Deborah Ramirez.
  She  told The New Yorker that when she and Kavanaugh were in college together, he exposed himself to her at a dormitory party.   Ramirez, 53, 
told The New Yorker
 that Kavanaugh exposed himself to her during a booze-fueled party when they were freshmen at Yale University in the 1980s. Ramirez was certain that Kavanaugh was involved despite President Trump on Tuesday questioning her account because she admitted she had been drinking at the time.
There is currently no plan
to hear testimoney from the freshman roommate of Kavanaugh,  James
 Roche.  Roche explained that 
he did not witness the alleged incident between Kavanaugh and Ramirez.  However he said that  "I do remember Brett frequently drinking excessively and becoming
incoherently drunk
."  Roche described Kavanaugh as "a heavy drinker" who became
"aggressive and belligeren
t" when drunk.
There is currently no plan
to hear testimony from a third woman who has accused Kavanaugh of sexual assault.  Attorney Michael Avenatti revealed the identity of the third woman to accuse 
Supreme Court nominee Brett Kavanaugh 
of sexual misconduct,
Julie Swetnick,
whom he referred to as "courageous, brave and honest." While Swetnick does not accuse Kavanaugh of assaulting her, she does allege that he and his friend Mark Judge were present at a party when she was gang raped by a series of boys after her drink was spiked.
Swetnick also says that Judge and Kavanaugh were among the boys who, at other parties in the early 1980s, spiked drinks in order to disorient girls and take advantage of them sexually.
Swetnick, who attended high school in Gaithersburg, Md. at the same time as Kavanaugh, says Kavanaugh, his friend Mark Judge, and others, in 1981-1982 used to "'spike' the 'punch' at house parties I attended with drugs and/or grain alcohol so as to cause girls to lose their inhibitions and their ability to say 'No.'"
She says she witnessed efforts by Kavanaugh and Judge to cause girls "to become inebriated and disoriented so they could then be 'gang raped' in a side room or bedroom by a 'train' of numerous boys." Swetnick said, "I have a firm recollection of seeing boys lined up outside rooms at many of these parties waiting for their 'turn' with a girl inside the room. These boys included Mark Judge and Brett Kavanaugh."
Swetnick alleges that in 1982, she "became the victim" of one of these rapes "where Mark Judge and Brett Kavanaugh were present." She says she told at least two people what had happened — and she says she was incapacitated and "unable to fight off the boys raping me." Swetnick believes she was drugged with Quaaludes "or something similar placed in what I was drinking."
There were at least 10 house parties in the Washington, D.C. area that Swetnick says she attended, and Kavanaugh and Judge, whom she says were very close, were both in attendance, too. She says in her statement, "I observed Brett Kavanaugh drink excessively at many of these parties and engage in abusive and physically aggressive behavior toward girls, including pressing girls against him without their consent, 'grinding' against girls and attempting to remove or shift girls' clothing to expose private body parts."
There is currently no plan to call Mark Judge, the person Professor Ford identified as an eye witness to the event with Kavanaugh.
It is inconceivable that anyone serious about determining the credibility of Ford's claims would not want to hear from Mark Judge.  Mark Judge has engaged in conduct to ensure he would not be found …by anyone …before the confirmation hearing.  He was found in hiding and he made the comment "how did you find me" when a reporter did so.  No doubt Judge didn't want to be found.   If he was called to testify, it would be the incontrovertible truth that he and Kavanaugh were partners in binge drinking at raucous house parties.
Kavanaugh gave an interview with Fox News in which he said that in high school:
"I was focused on academics and athletics, going to church every Sunday at Little Flower, working on my service projects, and friendship with my fellow classmates and friendship with girls from the local all-girls Catholic schools."
The picture of the holy high school student is totally contrary to the facts.  A former girlfriend of Judge  toldthe New Yorker that Judge confessed to her that while in high school, he and other boys took turns having sex with a drunk woman.
That allegation would be confirmed by Judge himself in books he wrote in which he references "carousing and troublemaking as communal" and always with his high school buddies.
Kavanaugh wrote in Judge's year book an altered quote from Benjamin Franklin. The altered quote was this:
"He that would live in peace and at ease must not speak all he knows, nor JUDGE all he sees."
The Senate will vote on Friday   to decide whether Brett Kavanaugh will be confirmed to be the next Judge on the U.S. Supreme Court.  The hearing and vote are clearly a joke.  Because there is no plan to elicit testimony from key witnesses who might confirm or refute Kavanaugh's statements, it is clear that Republicans are totally confortable with elevating a liar and woman abuser to the highest Court in the land.  It seems that character traits of being a liar and a serial woman abuser are quickly becoming qualifications for being members of the Republican Party.