Remember when Trump referred to white supremacists in Charlottesville as "very fine people ".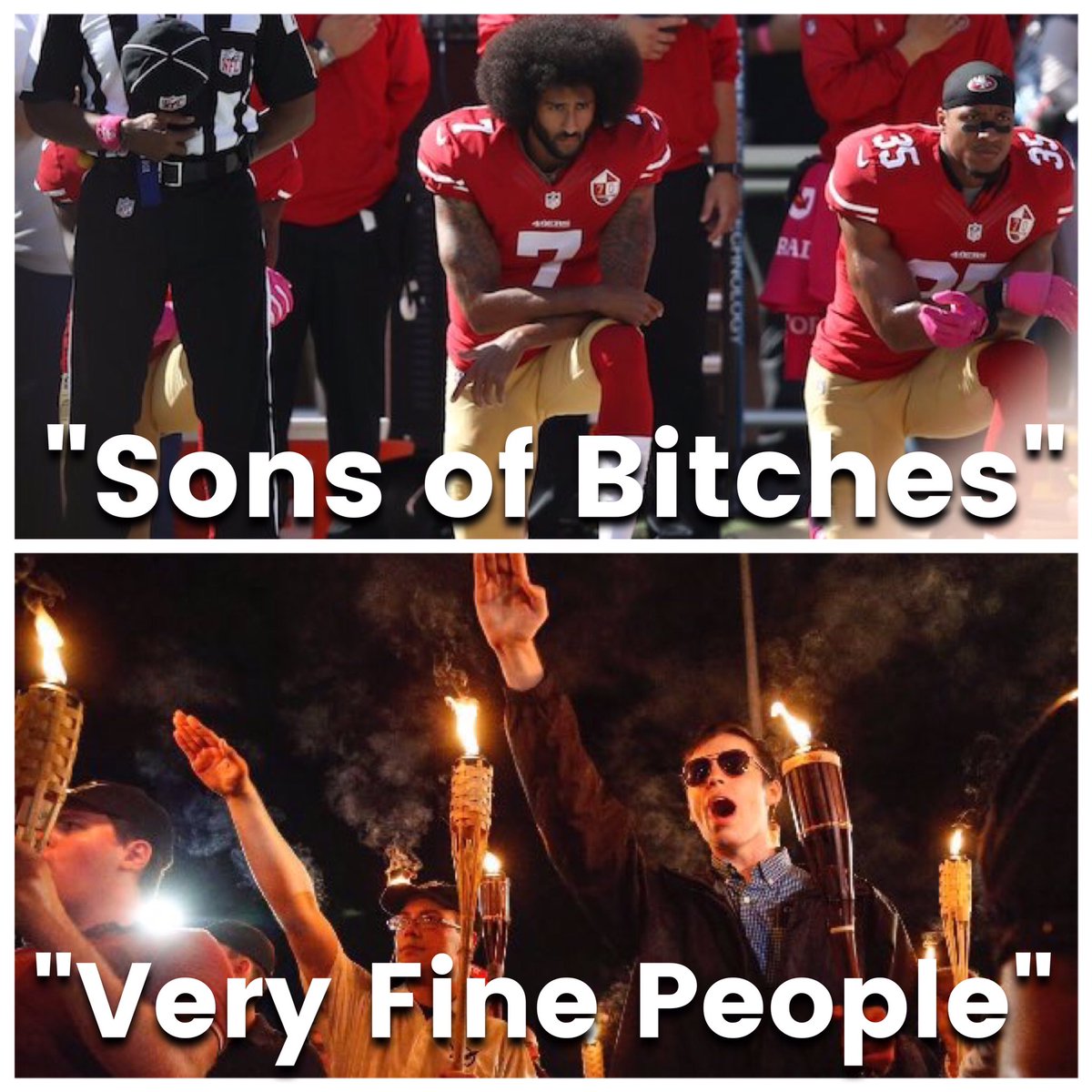 Yet he was quick to condemn athletes who protested during the national anthem. Trump criticized athletes like former 49ers quarterback Colin Kaepernick, who drew national attention when he kneeled during the national anthem  to protest police brutality (though the president didn't mention him by name). Several other players across the NFL followed Kaepernick and engaged in similar protests.  In Trump's eyes Kaepernick was a "son of a bitch",
Trump described Kapernick as he did the white supremacists.  He praised Judge Brett Kavanaugh as "one of the finest people that I've ever known" .
While he heaped praise on his nominee, Trump said he supports going "through a full process"to "hear everybody out" on the matter and accepted the possibility that Kavanaugh's nomination could be delayed or that he might withdraw.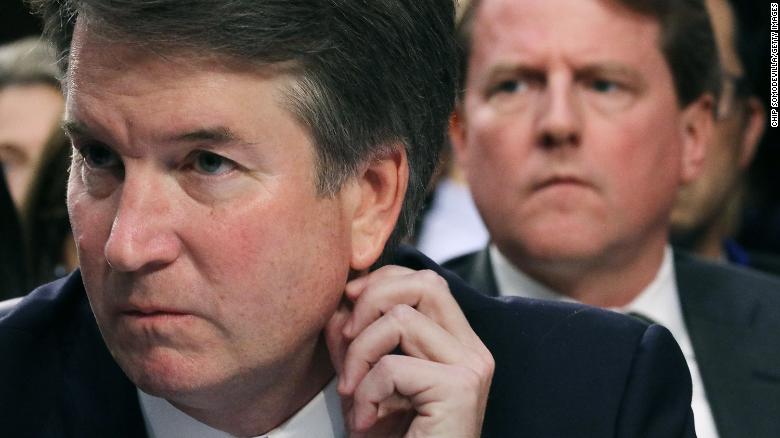 Trump said he had not spoken with Kavanaugh, and when asked, called a reporter's question about whether Kavanaugh has offered to withdraw "ridiculous."  Yet if Kavanaugh does withdraw Trump will be able to compare this controversy a "witch hunt" but eliminate the possibility of perjery charges that could be brought against Kavanaugh.
Trump said: "I would like to see a complete process.
I would like everybody to be very happy.  
  The truth is that Trump probably doesn't really care about Kavanaugh's confirmation.  What he cares about is the appearance that he does.  Trump is focused on the appearance that he wants justice and that men are victimized.  If Kavanaugh withdraws before his testimony, Trump is allowed to play the victim once more without any acccountability.
Trump allies have pled guilty to crimes and Trump seems to have escaped guilt by association.  In this case Kavanaugh is not even charged with a crime as the statute of limitations has probably run.  Thus Trump's failure to attack the accuser is a clear signal that Trump knows Kavanaugh is guilty, so Trump isusing this opportunity to create the appearance of a moderate, thoughtful, fair minded President.  What everyone must remember is that it was Trump who chose Kavanaugh to begin with.  The best people Trump picks seem to all be abusers!