Robert Mueller has been serving as special counsel to investigate Russian interference in the 2016 election since May of 2017.
It's been more than a year since his appointment so it is important to remember why he was appointed and what was his charge.  The United STates Attorney General set out the specific charge of the appointment in written form.  Mueller was appointed by Rosenstein with the specific charge to investigate any "links or coordination between the Russian government and anyone associated with the Trump campaign."  Mueller was also charged with investigating "any matters that may arise directly from his investigation."
Trump has repeatedly called the investigation a "witch hunt."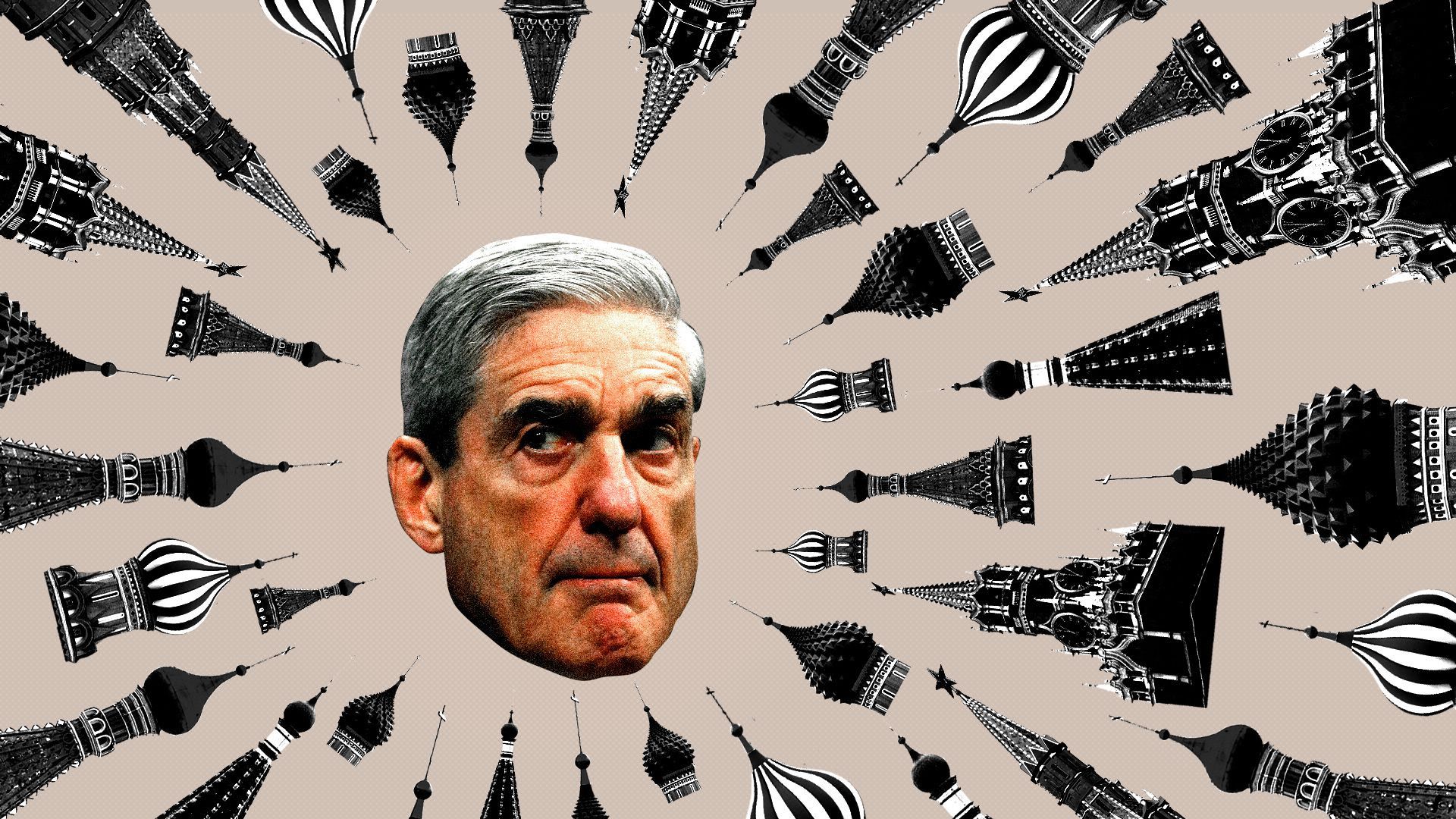 Vox's tally: "four former Trump advisers, 26 Russian nationals, three Russian companies, one California man, and one London-based lawyer. Five of these people (including three former Trump aides) have already pleaded guilty."
Washington lobbyist W. Samuel Patten  is the latest defendant to plead guilty to acting as an unregistered foreign lobbyist, and admitted to lying to the Senate Intelligence Committee and funneling a Ukrainian oligarch's money to Donald Trump's Presidential Inaugural Committee.
Patten's plea and 
cooperation agreement
 is connected to special counsel Robert Mueller's ongoing investigation into Russian interference in the election and coordination with the Trump campaign — even apparently reaching into former Trump campaign chairman Paul Manafort's inner circle in Ukraine.
This is the first time the Justice Department has publicly charged a person for helping a foreigner secretly funnel money into a Trump political event. Under his deal with prosecutors, Patten is charged only with one criminal count. He faces a maximum of five years in prison and a $250,000 fine for the felony charge. A sentencing date has not been set.
Patten sought tickets to Trump's inauguration on behalf of an unnamed prominent Ukrainian oligarch, according to court documents released Friday, ultimately paying $50,000 for four tickets. Patten used another American as a "straw purchaser," funneling the Ukrainian's money secretly to the inaugural committee through a Cypriot bank account.
"Patten was aware at the time that the Presidential Inauguration Committee could not accept money from foreign nationals," prosecutors wrote in the filing.
Rudy Giuliani, said:
"It turned about to be this irrelevant indictment, where I think Mueller has turned out to be a private prosecutor," Giuliani said. "What does this have to do with President Trump? Not a single thing. It has nothing to do with collusion, some guy who donated to the inauguration? My goodness,they had 500,000 people donate to the inauguration — every time they get a speeding ticket is Mueller going to do it?"
CNN previously reported that Russian oligarchs have also been questioned about donations to the Trump campaign and inauguration.
Guilty for Lobbying
Overall, Patten was paid more than $1 million for his Ukrainian opposition bloc work including meeting with members of the executive branch, Senate Foreign Relations Committee members and members of Congress. He also worked with an unnamed Russian — believed to be former Trump campaign chairman Paul Manafort's close associate Konstantin Kilimnik — to place op-ed articles in US media in 2017, the Justice Department says.
Kilimnik was among the alleged co-conspirators that helped Manafort hide his Ukrainian consulting income in foreign bank accounts, according to documents revealed at Manafort's trial for financial crimes earlier this month. Mueller's prosecutors charged Kilimnik and Manafort in June in a separate federal court with witness tampering, after Kilimnik reached out to potential witnesses in Manafort foreign lobbying case. Kilimnik has not entered a plea in his case, because he is living in Moscow, prosecutors say. Manafort has pleaded not guilty to the foreign lobbying charges, and those criminal allegations do not reach past 2015.
Kilimnik co-ran a company with Patten, called Begemot Ventures International, according to business records. According to the court filing in the Patten case Friday, Patten and Foreigner A "formed a company in the United States and were 50-50 partners. Beginning in or around 2015, Company A, among other things, advised the Opposition Bloc and members of that part."
As part of his plea, Patten agreed to cooperate with both Mueller's office and prosecutors from the DC US Attorney's Office going forward, including turning over documents and testifying at future grand jury hearings or criminal trials.
Lying to Congress
Patten admitted to lying to the US Senate Intelligence Committee in January this year about the inauguration tickets. While testifying, he attempted to hide his connections to the Ukrainian oligarch and the Russian national with whom he worked, prosecutors said.
Patten "intentionally did not provide" the committee documents related to the Ukrainian oligarch's purchase of four Trump inaugural tickets and lied to the Senate Committee about his foreign lobbying work. He also deleted documents "pertinent to his relationships" with the foreign political interests, according to the Justice Department prosecutors.
Senate intelligence Chairman Richard Burr and Vice Chairman Mark Warner said they referred Patten to the Justice Department.
"We can confirm that Mr. Patten produced documents to the Committee and was interviewed by Committee staff," the senators said in a statement. "Due to concerns about certain statements made by Mr. Patten, the Committee made a criminal referral to the Department of Justice. While the charge, and resultant plea, do not appear to directly involve our referral, we appreciate their review of this matter."
He added no new details when describing Patten's criminal offense, though he added the words more than once that Patten "was working as a foreign agent of the Opposition Bloc."
A Washington consultant, who was a business associate of Paul Manafort, pleaded guilty Friday to failing to register as a lobbyist working on behalf of a Ukraine political party and agreed to cooperate with authorities, according to federal court records.
W. Samuel Patten, 47, was charged with one count of violating the Foreign Agents Registration Act for failing to register with the Justice Department, according to the four-page charging document from Assistant U.S. Attorney Michael DiLorenzo.
Patten was a business associate of Konstantin Kilimnik, who has ties to Russian intelligence. Kilimnik worked closely with Manafort and is a co-defendant in the pending case that accuses them both of witness tampering.
Patten pleaded guilty before U.S. District Court Judge Amy Berman Jackson, who will also be hearing a case against Manafort starting Sept. 24 involving charges of money laundering and failing to file as a foreign agent.
Manafort, President Donald Trump's former campaign chairman, was convicted Aug. 21 of eight counts of tax and bank fraud in a separate trial in Virginia.