Hillary Clinton, Sarah Palin, and Melania Trump have two things in common.  They are each married to serial philanderers and all three have tolerated the behavior, disrespect, and humiliation.
Todd Palin is…or at least was…a pimp.  After the story broke, Sarah defended him.  Sarah called the story a "big lie" and a "waste of time."
The fact of Bill Clinton being a serial philanderer seems undisputed.  Hillary has defended him.  It has been reported that Hillary was " inhibited" in addressing the issue of sexual harassment, during her most recent campaign and afterward, both because of her husband's behavior and her own response to the accusations against him.
Donald Trump's use and abuse of women is undisputed.  His behavior toward women has been described as " degrading." The video tape released before the 2016 election could not have been more explicit proof of Trump's attitudes towards, and treatment of, women.
Trump even criticized Hillary for her husband's behavior.  Trump described Bill's  " terrible record of women abuse."  Without actually saying it, Trump pointed out the disrespect Bill had for women, including Hillary.
Now the American people are faced with another woman being disrespected by her husband.  While Melania was recovering from childbirth, Donald was having an affair with a Playboy model.  No doubt that there was plenty of reason for most of America to disrespect Melania.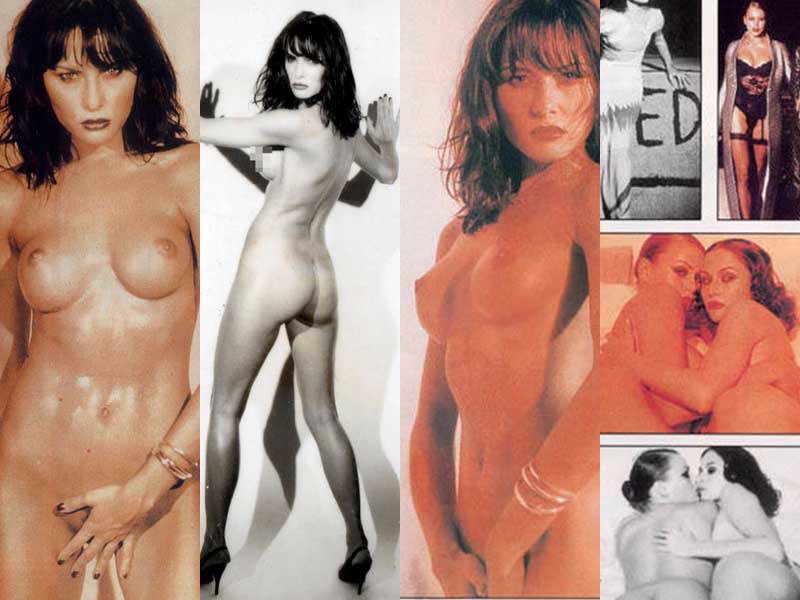 Hillary and Sarah never posed naked.  However what makes them similar is that they were each disrespected by their husbands, and they have each tolerated the abuse.
This weekend I watched the recent film, Battle of the Sexes.
The film tells the story of the 1973 famous Battle of the Sexes between Billy Jean King and Bobby Riggs.  Forty five years ago, women were struggling for respect.  Billy Jean King won respect on the tennis court when she beat a man.  However women today are still fighting for respect.  Hillary ran for President and lost.  Sarah ran for Vice President and lost.  Both had husbands who were unfaithful and both tolerated the humiliation.  Melania Trump hasn't run for anything.  The Donald has disrespected her repeatedly and she has tolerated it.
The current population in America exceeds 329 million people. Of those, 166 million, or 50.6% of those people are women.  Because women have been graduating from college in 30-plus percent greater numbers than men for years, there are now four women for every three men nationally in the marriage-age, college-educated dating market."
Moreover, in every presidential election since 1964 the number of female voters has exceeded
the number of male voters.  Thus if women were simply voting for women, we would have elected a woman long ago.
For over 45 years women have struggled to be treated equally to men.  Perhaps the reason that we haven't yet elected a woman is that it is more offensive to support a woman who tolerates abuse and disrespect from a man, than to support a man who actually abuses women.  Perhaps the election of Donald Trump has given women the motivation necessary to stand up and say "NO MORE."
It is the year of the women…not voters, but women running for office.  527 women are running for office.  But women are not just running for office in record numbers this year — they are winning.  "More women than ever before have won major party primaries for governor, U.S. Senate and House this year — paving the way for November battles that could significantly increase the number of women in elected office and change the public debate on issues such as health care, immigration, abortion rights, education and gun control. Some of these candidates could also play a pivotal role in whether Democrats are able to take control of the U.S. House."
A new CBS News poll found that as record numbers of women throw their hat in the political ring, women voters in battleground congressional districts are five times as likely to say they would choose a woman candidate (28%) over a man (5%) if both candidates agreed with them on policy and party. Men say they would choose a woman over a man as well, although by a smaller margin. Still, a majority of voters – both men and women – say a candidate's gender wouldn't matter.  So the message is that men and women are united in their dislike of men who abuse women, and women who tolerate such abuse.
"Rosie the Riviter" was a symbol of the resilence of women.  She died this year.  But she has been an inspiration to women across the country.  Her image was always powerful for me.  I just learned today that Rosie was actually from my hometown, Tulsa Oklahoma.  I've known all my life that women represented the future for America.  Now, more importantly than ever, women must stand up, speak out, and demand respect for ourselves and for all Americans.  Together we can heal the wounds that are festering in our country.  No longer can we wait for someone else to take responsibility.  We Can Do It!