John Brennan described Donald Trump as "drunk on power."
Certainly his actions to date indicate he believes he can do anything he desires.  From firing the Director of the FBI, to pardoning convicted felons who were found by Federal Courts to have intentionally violated the Constitutional Rights of US citizens, it is clear that Trump has put himself in a position to do as he pleases.  It is clear that this is only the natural progression of his perception that he was bullet-proof.  As a wealthy man he clearly felt he could do whatever he chose, and if the worst happened, he could simply buy his way out of the situation.  The NDAs that he extracted from Karen McDougal, and Stormy Daniels are just further evidence of his use of money to control people.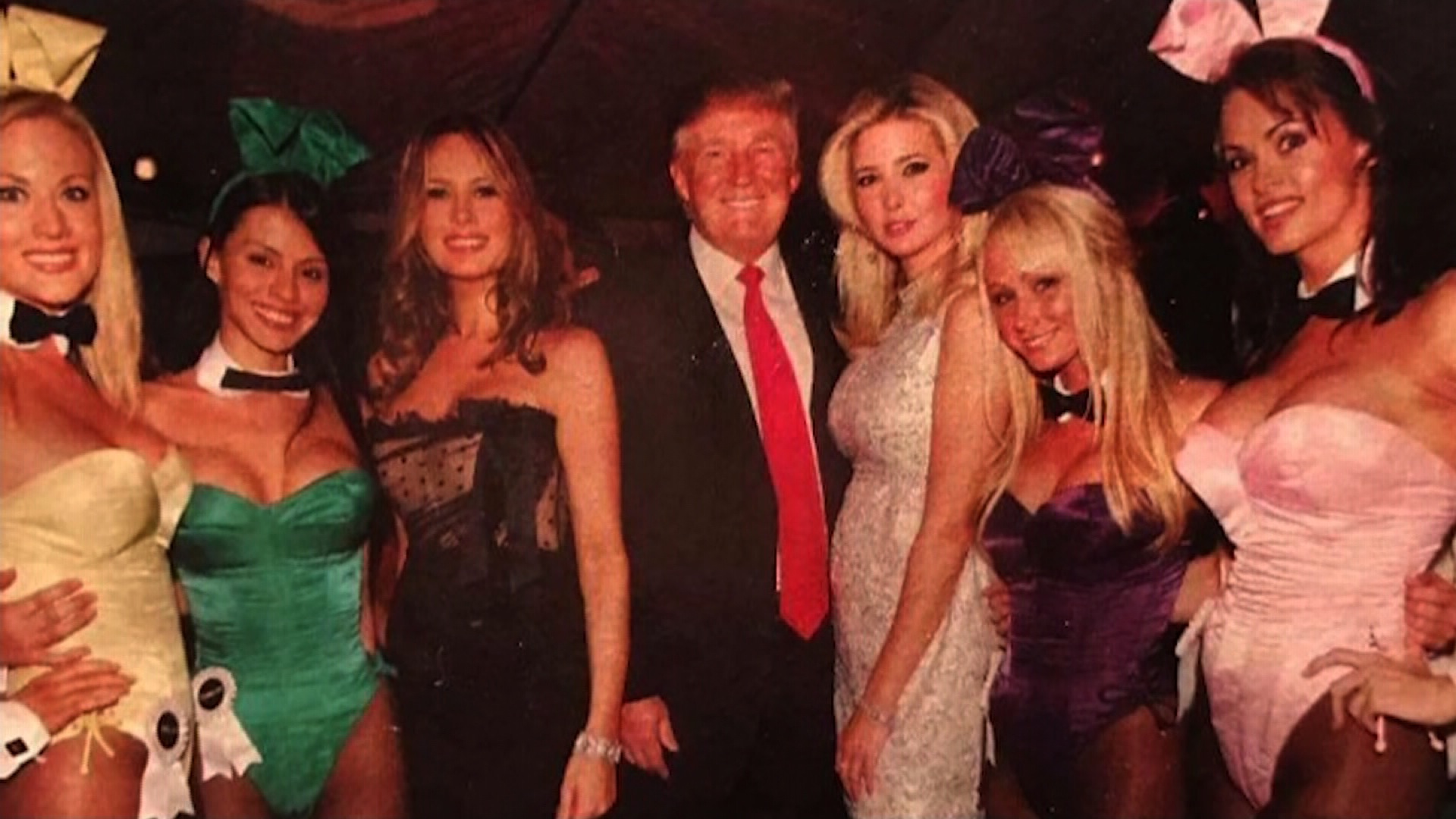 Since becoming  President, it has become apparent that Melania Trump is not happy to be the First Lady.  It seems that it is not the title that she regrets, but the marriage to Trump that causes her anxiety.
From the moment Trump became President, it seems that Melania was distraught.
It has been speculated that Melania's choice of clothing is a way for her to make her feelings known about her husband.
Actor Kevin McHale, best known for his role in Glee, for example, was one of many people who voiced the theory Trump is trolling her husband.
The First Lady is very deliberate about her clothing. Rather than wearing whatever her minions pick for her, Melania has said that she always wears " what I like and what is appropriate for the occasion". It appears that what she thinks is "appropriate for the occasion" is a condemnation of Donald Trump.
Who could forget the Gucci pussy bow shirt that Melania wore to the second presidential debate. This was just two days after the 2005 Access Hollywood tapes in which Donald Trump talks about "grabbing women by the pussy" surfaced. It seems to coincidental to think this was an accident.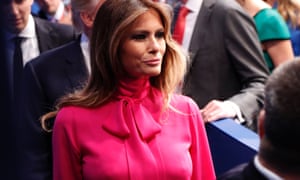 Remember when news broke that Trump had arranged a $130,000 payment to Stormy Daniels, so she would keep quiet about an alleged sexual affair in 2006 after Melania had given birth to Donald's son?   Relations between the first lady and the president appeared to cool after that: she cancelled plans to travel with him to the World Economic Forum in Davos and there were rumours she was sleeping at a hotel. The first time Trump appeared in public with her husband after the Stormy scandal broke was the State of the Union address, and her choice of outfit caused quite a stir. Melania wore a cream Christian Dior pantsuit which was noticably similar to the white pantssuit Hillary wore to the inauguration of philandering husband.
Now Omarosa Manigault Newman's book confirms that Melania is miserable.
"
In my opinion,
" 
Manigault Newman wrote
,
"Melania is counting every minute until he is out of office and she can divorce him."
The problem for Melania is that if she tries to divorce The Donald he could have her deported.  Yes, citizens can be 
"de-naturalized"
 and deported if it is shown that he/she falsified or concealed significant information during the application process for citizenship.
In case you think I'm being a conspiracy-theorist, Trump has signaled to the world, and to Melania that he is considering his options.  Trump, in the last two months, has begun to consider taking away citizenship from naturalized citizens who may have obtained it by cheating or lying.
Donald Trump on the campaign trail said that his wife came into the U.S. legally and vowed she would hold a press conference to address accusations that she entered illegally, but that never materialized. She has yet to speak on the matter.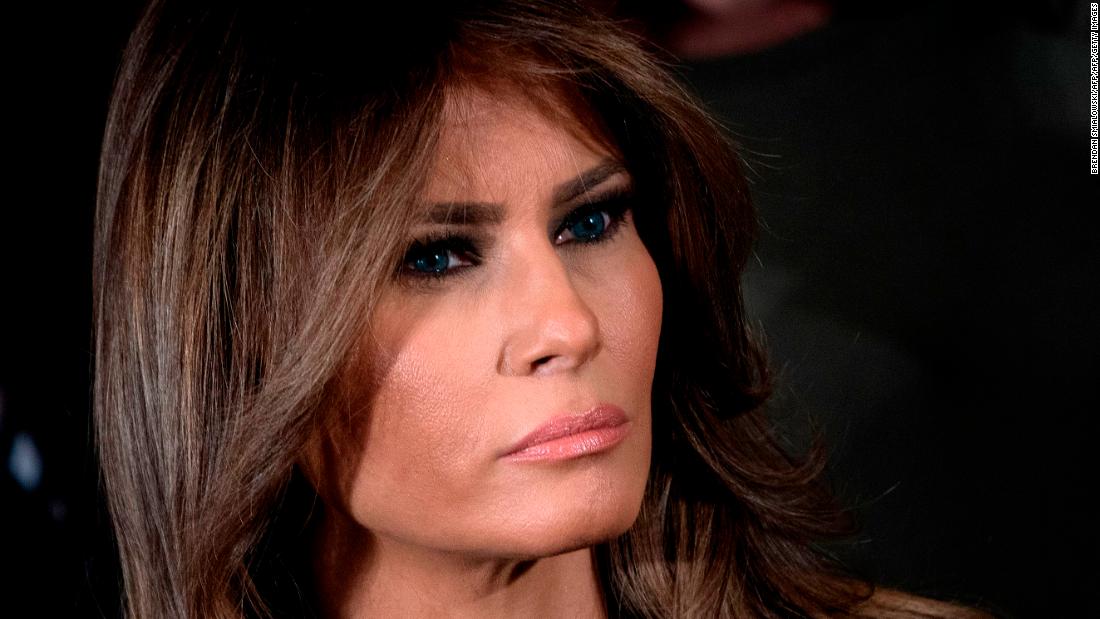 Could Trump deport his ex-wife.  The answer is yes.  During the application process for citizenship the applicant is required to be absolutely truthful when filling out paperwork and answering interview questions related to the naturalization application process. Even if the U.S. Citizenship and Immigration Service (USCIS) fails to recognize any lies or ommissions at first, the agency may file a denaturalization action against you after citizenship has been granted.   Thus it is entirely believable that The Donald would entice Melania to lie to get her citizenship, assuring her that it was permissable to lie.  Later, when it served his purpose, it is entirely believable that Donald Trump, "drunk on power" would deport Melania if she made him angry.
Omarosa Manigault-Newman has claimed Donald Trump would find a way to deport his wife from America if she were to leave him.  Of course it is her opinion, but all indications are that Trump would not tolerate this type of disloyalty.
"Since Donald is fully aware of however she acquired her permanent citizenship, he could, if there were anything fishy around it, expose the methods and somehow invalidate it," Ms Manigault-Newman wrote in Unhinged: An Insider's Account of the Trump White House.
"He is a vindictive man, and I would not put anything past him."
The first lady reportedly got a green card via a programme specifically for people with "extraordinary ability", known as the elite EB-1 program or the "Einstein visa". The former fashion model became a US citizen in 2006.
"This is a man who has said he could pardon himself from the Mueller investigation. Why not pardon himself over an alleged visa payoff?"
Trump's response to Omarosa Manigault Newman's book was to refer to her as a "dog" and a "crying lowlife" in a Twitter tirade.
It appears Trump tried to buy Omarosa's silence by offering her $15,000 per month.  Omarosa has rejected that offer.  Interestingly, Trump has not threatened a defamation suit.  He is likely afraid that there are more tapes to confirm everything Omarosa has written.  She has explained that:
"I have a significant amount, in fact, a treasure trove, of multimedia backup for everything that's not only in Unhinged, but everything that I assert about Donald Trump."