It's true, Sarah Palin was …at one point in her life… a highschool student.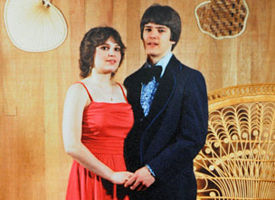 She'd like to think of herself as a "hottie."  She's a grandma now.  However if someone would pay her to star on a reality television show, she would undoubtedly pretend to be a highscool hottie.  No doubt she is neither a teenager or a hottie.
Bristol, like her mother is no longer a teenager.  She is 27 years old, and is about to turn 28 in October.  Thus Tripp, Bristol's son who will turn 10 in December is much closer to being a teenager, than his mother Bristol.
 Sarah and Bristol have risen to fame and fortune not because of anything either accomplished, but because of a willingness to use their children to promote themselves.