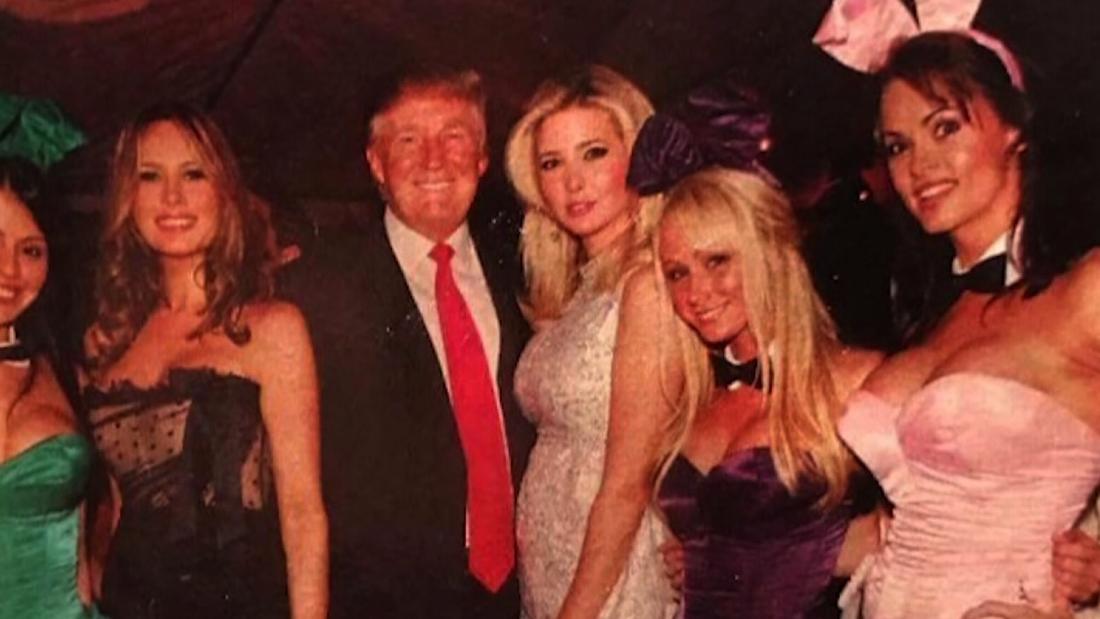 Trump's attorney, Rudy Guiliani, has disclosed that his other attorney, Michael Cohen, recorded conversations he had with Trump.  The FBI has those recordings.
A recording about a payoff to the former Playboy model, Karen McDougal, was among the troves of documents and materials seized in the FBI raid of Cohen's hotel, residence and office.
You'll recall McDougal was the playboy model who had an extended affair with Trump.
The New Yorker published an exposé of Trump's relationship with the National Enquirer. In it, David Pecker, the CEO of American Media, the Enquirer's parent company, told reporter Jeffrey Toobin that Trump was "a personal friend of mine."  Pecker and Trump have been friends for decades, according to The New Yorker, and Pecker once hired a columnist on the condition that "on the outside she can't be bashing Trump and American Media."  The reason that relationship is important, is that the non-disclosure agreement McDougal signed and the payment made in the fall of 2016 was made by American Media, the parent company of the Enquirer.
According to that contract McDougal was barred from publicly speaking about the alleged affair before the 2016 election.  The fact that the critical time frame of "before the 2016 election" seems…per say…a campaign finance violation.
In the recording of Cohen and Trump that was siezed,  Cohen and Trump discuss buying the rights to that contract from AMI, according to Giuliani, Trump's own attorney. The discussion, Giuliani said, involved their intention "to reimburse AMI for what they laid out and to do it by check, properly recorded."
Campaign-finance law experts indicate  that if a payment is made for the purposes of influencing an election it can be considered a campaign contribution even if it isn't made from a campaign account.
Part of the criminal investigation of Cohen by the US attorney's office has examined possible election law violations related to payments made to women who alleged sexual encounters with Trump.