Headlines across the country, and around the world, screamed in unison!  Donald Trump has been declared a "traitor" to America.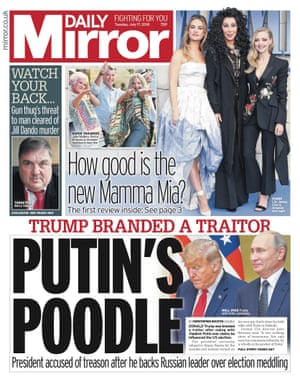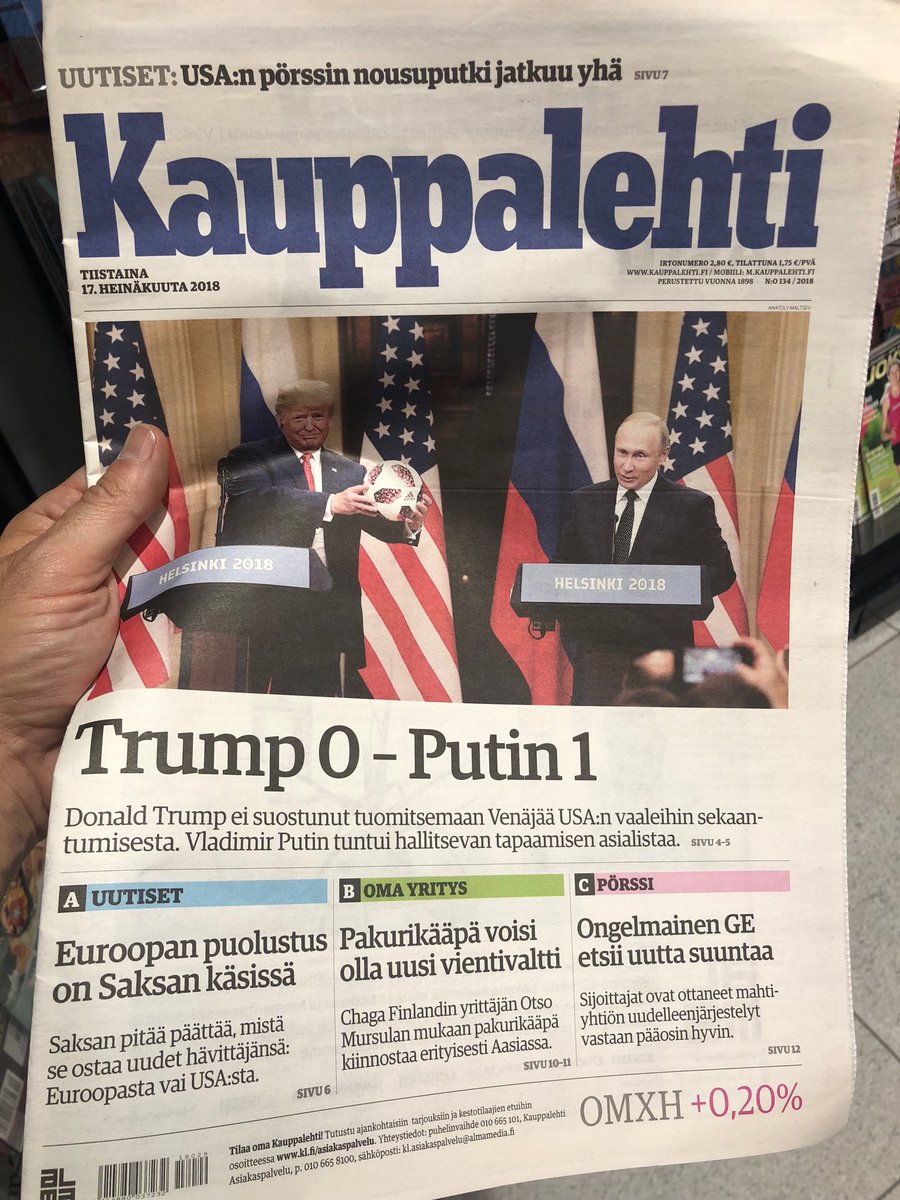 Trump's performance and comments at the Helsinki summit with Vladimir Putin were unmistakable.  The New York Daily News accused the president of treason. Its front page featured an illustration of Trump holding hands with a bare-chested Putin and shooting Uncle Sam in the head.
The Washington Post's headline is: "Trump touts Putin's 'powerful' denial". The paper says Trump handed the Russian president "an unalloyed diplomatic triumph" during their summit as he refused to support the "collective conclusion" of the US intelligence agencies that Russia interfered in the 2016 presidential election.
Anderson Cooper says what we are all thinking: