It was Jamie Foxx, not Donald Trump , who has been accused of the 2002 slapping of a woman…in the face…with his penis.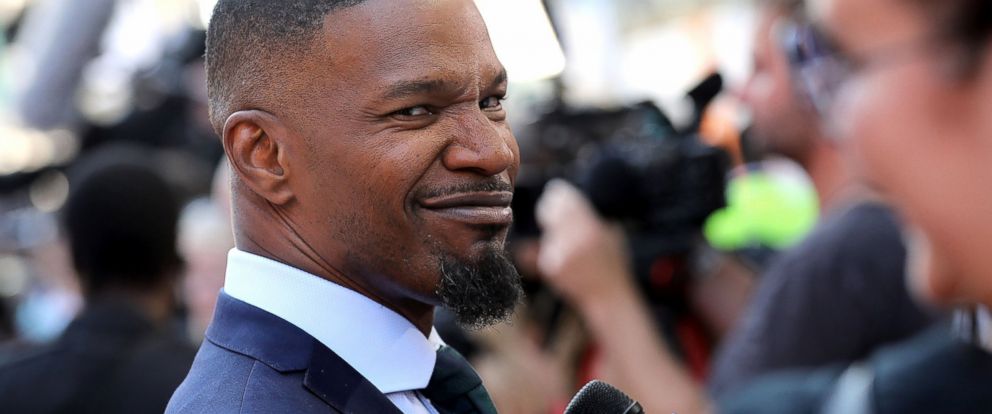 The alleged incident took place in 2002, but the woman making the claim only went to Las Vegas police last week, according to TMZ. The woman claims she and a friend were partying at the Oscar winner's pad when he allegedly asked her for oral sex. She claims that when she refused, Foxx slapped her face with his penis.  It is unclear from the woman's accusations how her face got close enough to Foxx's penis for the actor to inflict the astonishing blow.  It is unclear if any harm was done to her face,  where they were located at the time of the assault,  if the penis was hard enough, big enough, or used with enough force to cause any physical injury.  It is also unclear how or why Foxx chose her face to inflictl this surprising injury.   The woman claims she went to the hospital in Los Angeles the next day to seek treatment for a severe panic attack.  It is also unclear if the panic attack was still occurring the next day, or she was still trying to recover from the traumatic event the night before.  There is no report on any medical treatment reccomended or given for a penis slapping…relief of the physical or emotional injury, or any precautions the physician gave to the patient to prevent this type of injury in the future. 
Reports indicate that the statute of limitations has expired...so it appears there must be a provision in the criminal code of conduct in Las Vegas that prohibits penis slapping.  Prostitution is legal in Nevada, but evidently penis slapping is not.  
The alleged incident with Foxx occurred in 2002.  Ivanka was born in 1981.  She was photographed with Daddy in 1996, 6 years before the allegations of physical abuse against Foxx.
Whew!  At least it appears Ivanka was not the woman complaining about the penis slapping.  If Trump complains that Ivanka was the victim of penis slapping by a Black man, in Vegas, it will surely be Fake News.   If anyone claims that Trump was the culprit, that would be FAke News.  He has only admitted to grabbing women by the pussy.  
He has only been accused of rape, or attempted rape, three times,… but never penis slapping.  The President of the United States has to draw the line somewhere!
It is unclear if Foxx ever hoped his attorney would pay off this woman with his own money.
It is also unclear if Rudy Giuliani ever gave a interview on Fox News,  on behalf of Foxx, suggesting that Foxx was aware of the payment.