Imagine Donald Trump trying to pretend to eat the food in North or South Korea.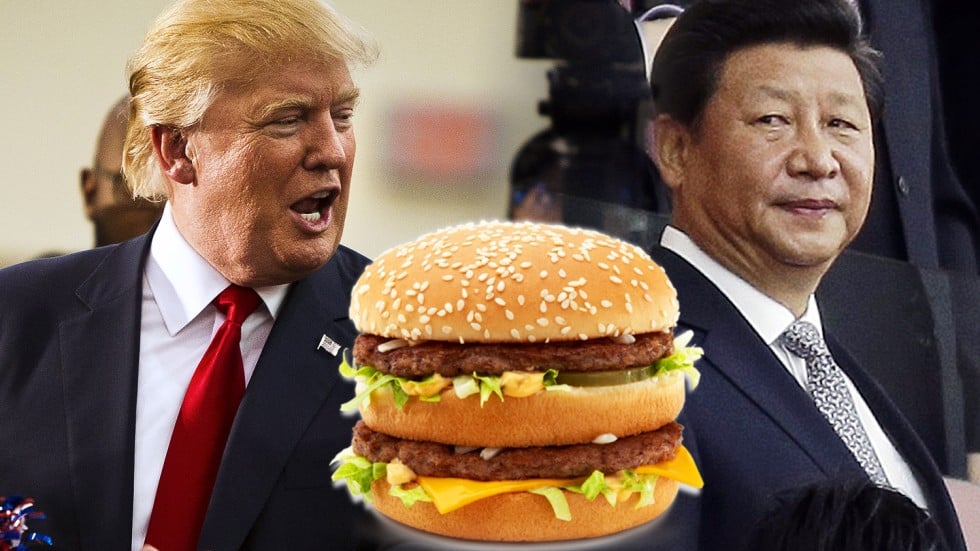 It's fodder for a late night comedian's entire show. Imagine Trump trying to eat these South Korean favorites:
Kimchi (fermented vegetables)
Seolleongtang (ox bone soup)
Sundubu-jjigae (soft tofu stew)
Haemul Pajeon (seafood vegetable pancake)
Trump has announced that he is leaving the historic summit with Kim Jong-un 15 hours earlier than expected, flying back to Washington on Tuesday night instead of Wednesday morning. The White House says that this change of plans is a product of talks moving more quickly than expected. But there's reason to suspect that it is because they are barely moving at all.
It seems the "best deal maker" is really a horrible deal maker.
The real reason Trump seems to be in North Korea is for the publicity, not to make a deal.
The summit will open at 9 a.m. Tuesday in Singapore (which is 9 p.m. tonight in Washington) with Kim and Trump shaking hands and taking a walk in the view of the media, according to an official who spoke with Bloomberg News. The two leaders will then meet one on one (with only translators listening in), before being joined by their top aides. Among those flanking Trump will be Pompeo and national security adviser John Bolton, whose belligerent rhetoric toward North Korea briefly derailed the summit last month.
For the moment, it is difficult to see how the American and North Korean positions can be reconciled. For Pyongyang, the summit is itself an affirmation of its nuclear program immense value. It is inconceivable that the world's leading superpower would make time for an isolated, impoverished Chinese client state if said state did not have weapons of mass destruction. In leveraging the threat of its nuclear program, by contrast, Kim's regime has secured Washington's ostensible endorsement of its right to violate human rights in perpetuity.
Given the tangible benefits of retaining its nuclear weapons; the dearth of reasons to trust America's promises; the high likelihood that Washington isn't actually willing to risk a mass-casualty war to force denuclearization; and the fact that one of North Korea's chief security demands — the withdrawal of American troops from the region — is something that Trump has suggested that he wants to do regardless,for "America first" reasons, it is hard to understand why Pyongyang would ever commit to total denuclearization.
 Thousands of journalists from around the world congregated in Singapore,  to capture images of Mr. Kim and Trump.
All three of the major American cable news networks are anchoring their nightly news programs from Singapore. North Korean experts are in high demand, with many of them signing contracts to appear as exclusive commentators on the talks.
Camera crews have staked out the St. Regis Hotel, where Mr. Kim is staying, although he eluded the media for most of Monday. In the evening, his entourage left the hotel and the news media frantically tried to figure out where he was going, before catching up to him at another hotel.
The White House press corps — more than 350 reporters — filed dispatches from two floors of a glitzy ballroom at the Marriott Singapore South Beach, with hundreds of curved metal cylinders hanging from the ceiling. "This is the most dramatic WH press file I've been in," David Nakamura, a reporter for The Washington Post, wrote on Twitter.
Reporters chased anyone they hoped could give them a shred of information. At one point on Sunday, journalists even swarmed one of their own, albeit a reporter from North Korea, who fled to his hotel.