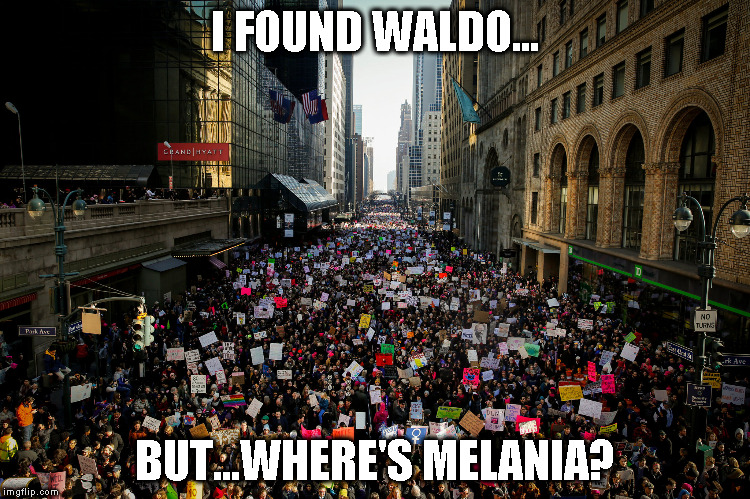 A week ago I posted this article suggesting Melania was either sick,…or sick of Donald.  The combination of the medical procedure, the extended stay in the hospital, her failure to appear in public, and her recent return to New York gave rise to much speculation.
For the first time in over three weeks Melania has attended a White House event.  It was a  private East Room reception for more than 40 Gold Star military families..
A person inside the room reported that the Donald made wildly inappropriate jokes about Melanis's absence. Trump siad "Where's Melania?"
He went on for a minute or so, saying the media was speculating where she has been.
"Did she leave him?" the President asked at one point, before pointing out that Melania Trump was, in fact, sitting in the front row. The riff was playful, but completely embarrassing for Melania and
disrespectful to the families attending
who wondered where their loved ones were who died serving our country.
Perhaps the better question is where's Trump's sense of decency?  Where's his humanity?  Where's his humility?  If he ever had those traits, they are clearly gone.