Nobody is a perfect parent.  We all make mistakes.  However most parents haven't made careers off of their children.  From the outset it was clear that Sarah Palin was more than willing to use her children for political benefit.  Who could forget her at the Republican Convention parading Trig around as an advertisement for her anti-choice position.  Certainly Trig's face in this picture tells us how much he was enjoying being the center of attention during the Convention.
Sarah quit her job as Governor so she could make a television show about her family.  Her children and grandchildren were front and center.
In her books, Sarah wrote extensively about her children, disclosing what most of us would consider private and confidential information.  It was Sarah's book "America by Heart" that illustrated the total fraud that has come to define Sarah Palin.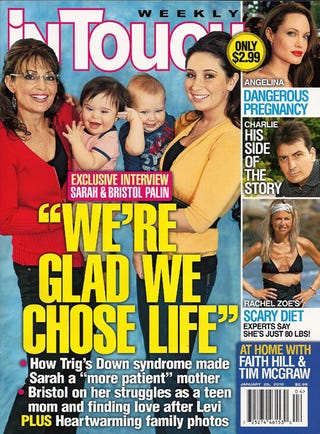 Bristol joined in the game of using her children for media coverage.  Magazines were glad to write stories about the premarital sex and children born out of wedlock of Bristol Palin.
Bristol was glad to let Candies foundation use her to advertise the importance of abstinence, by giving her as an example of the tragedy of a child born out of wedlock.
Bristol has always been glad to have her family, children, and husband featured in magazines.
Bristol has always been happy to have Trip featured in television shows, and admit that she is "doing a horrible job."
She danced with the stars, abandoning Tripp while making the show.  She has moved to Arizona, and back to Alaska.
She moved to LA and back to Alaska.
She moved to Kentucky, and then back to Alaska.
She then moved to Austin.
She was engaged and not engaged to Trig's father.
With Dakota she was engaged, … not engaged, … engaged, … married, … filed for divorce, and …now back together with Dakota.
Probably the single most important criterion for an emotionally well rounded child is a stable household.
"Children thrive in stable and nurturing environments where they have a routine and know what to expect. "  The five areas of instability in a child's life are:  family income, parental employment, family structure, housing and the out-of-home contexts of school and child care.
Tripp is a text-book example of a child who has had the total opposite of a stable environment.  Consider the many custody disputes that Bristol and Levi have had.  He has four 1/2 sisters, but probably still wonders who the parents might be.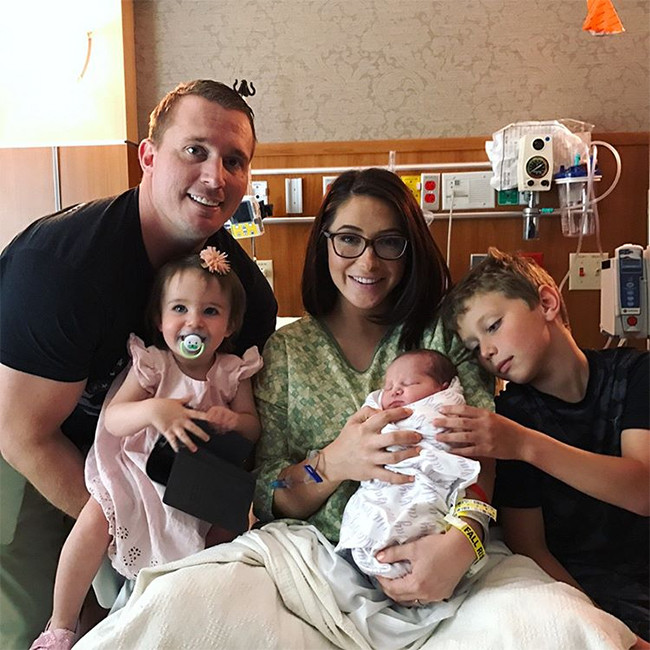 Imagine when he gets together with his cousins…he must be so confused.
In addition to the instability that has defined his life, remember that Tripp shares his name with Todd's prostitute.