"David Dennison" is an alias the President has used to hide his identity.  In court filings he has admitted that "David Dennison" is an alias he has used.
Dennison is only one of several alias' Trump has used in the past.  Trump has  assumed other identities before, using names like "John Miller" and "John Barron" to talk about himself with reporters.
Michael Cohen, Trump's attorney who drafted the Stormy Daniels NDA, used the name "David Dennison" in the NDA to define his client, Donald Trump.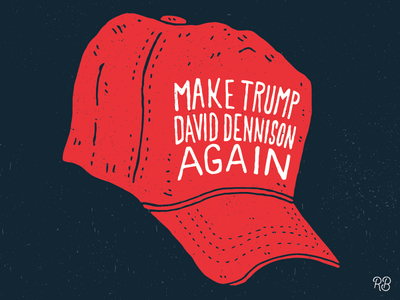 Evidently Cohen is also lazy.  After he drafted the NDA for Trump in the matter of Stormy Daniels, he used the same form agreement, and the same name "David Dennison" in an NDA to be used with a Playboy model.  No I'm not talking about Karen McDougal.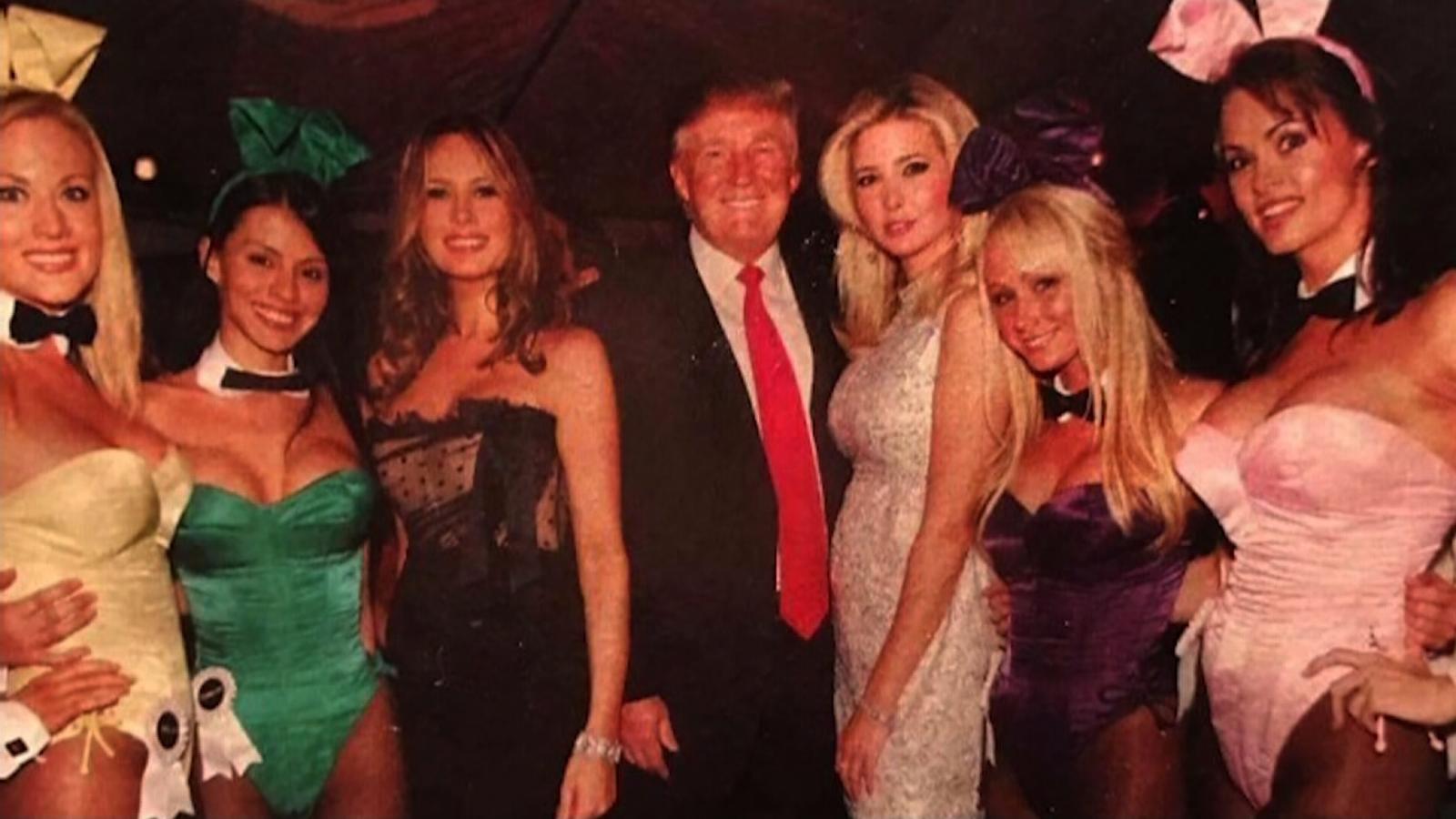 She was the Playboy model who sued Trump and attorney Michael Cohen, who also negotiated the NDA with pornographic actress Stormy Daniels that's at issue in other litigation, collaborated with American Media, Inc. (which publishes the National Enquirer) and her own former attorney Keith Davidson in 2016 to trick her into signing an agreement with AMI that prevented her from speaking publicly about Trump.
AMI CEO David Pecker is a longtime crony of Trump's, and the Enquirer has consistently covered Trump's political career in fawning fashion. The company's agreement with McDougal has been described as a "catch and kill" deal—a tactic in which a publication buys the rights to a salacious story it intends to keep secret in order to gain favor with a higher-value source. McDougal's agreement called for her to be paid $150,000 and to become a contributor of health and fitness content to other AMI publications; she says the company has not followed through on promises to publish her work or promote her career.
Trump denied havind a sexual relationship with McDougal.  Trump was also the subject of 
an adverse ruling
 in a case brought by former 
Apprentice
 contestant
Summer Zervos,
who says Trump sexually assaulted her in 2007. Zervos sued Trump for defamation after he accused Zervos and the various other women who have accused him of sexual assault of fabricating their stories about him.  A judge in New York City rejected Trump's attorneys' motion to dismiss the case.
No, it wasn't Jessica Denson, a jounalist and actress, who worked for Trump's campaign who filed a federal lawsuit to void a confidentiality agreement.  That suit alleges that Ms. Denson was consistently disparaged, and sexually and verbally harassed by her supervisor while working for the campaign.
The NDA that I'm talking about is Playboy model Shera Bechard.  Cohen paid her the astounding sum of $1.6 million dollars in hush money.  Why so much money you ask.  It seems Shera  had an abortion – supposedly on behalf of another man. But Elliott Broidy, now former deputy finance chaiprofilerman of the Republican National Committee, apparently paid the money himself. 
According to this newly revealed NDA, Dennison agreed to pay Peterson(alias for Shera Bechard) $1.6 million, in exchange for Peterson's promise not to reveal the affair or her claim that Dennison had impregnated her. This NDA, like the Trump-Daniels document, was negotiated by attorneys Keith Davidson, on behalf of Peterson, and Michael Cohen, on behalf of Dennison. Payments were also delivered through Essential Consultants LLC, the same LLC created by Cohen to facilitate payments in the Stormy Daniels.
Certainly there is question about who got Shera pregnant?  Whether it was Trump or Broidy, they are both high profile Republicans.  They both seemed to rely on Cohen to negotiate NDA's with women who had sexual affairs with them.  All of these NDAs stink!