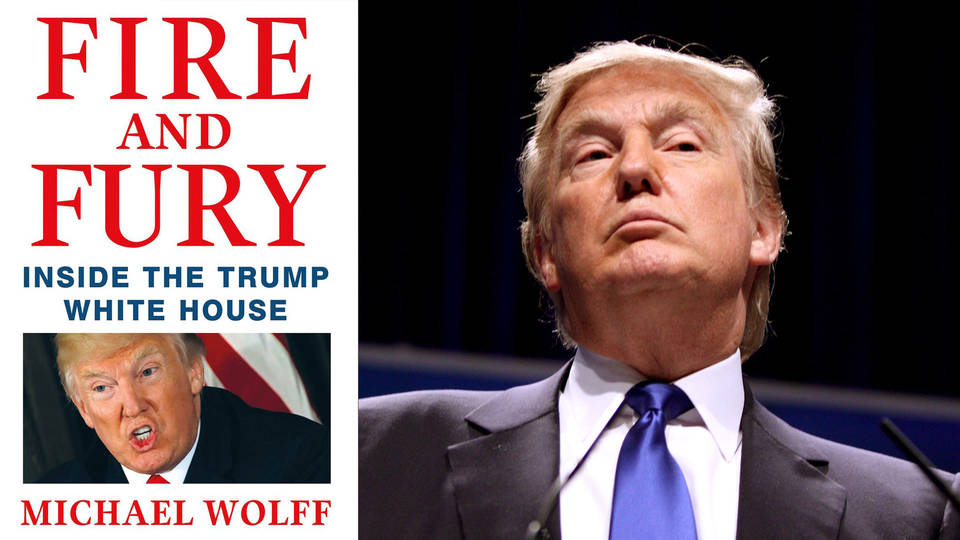 Anything that happens at Trump Tower while Donald Trump is President is subject to question.  After all, Trump Tower is the location of the infamous meeting of June 9, 2016. Multiple reports have indicated that Robert Mueller's investigators are still keenly focused on trying to figure out just what happened at that infamous sit-down — and why, exactly, President Donald Trump tried to mislead the public about it. That meeting "may be the most suspicious single event " in the Russia investigation.  A noticable lack of documentary evidence has been produced regarding that meeting.
Trump's legal team spokesperson Mark Corallo took a call with Trump and White House communications director Hope Hicks. Per a recent Times report, Corallo said he warned that documents revealing the truth about the meeting would surface.  Yet Hope Hicks(who is no longer working for Trump) responded that the emails "will never get out."   Now that there has been a fire at Trump Tower, there is an explanation for why documents might mysteriously disappear.
2.  Todd Brassner, 67 years old, was the man killed in the fire.  He suffered from "debilitating medical problems that have made it difficult for him to function," according to the court records. Thus it seems likely that he would not be able to engage in activities like cooking that might have caused the fire.  The fire broke out on a Saturday afternoon, when he may not have had help.
3.  Trump tower is a 58 floor building, with Trump occupying the top 3 floors.  The fire in January was on the roof, one floor away, and this fire was five stories away.
4.  None of the Trump familiy were in the building at the time of the fire, so they were never in danger.
5.  Trump tweeted about the fire but failed to mention the people killed or injured, and indicated the fire was under control before it was.    How did Trump know the fire was "confined" when it wasn't yet out?
"Fire at Trump Tower is out. Very confined (well built building). Firemen (and women) did a great job. THANK YOU!"
Trump's son Eric Trump hailed the first responders as "truly some of the most incredible people anywhere" for extinguishing a fire "in a residential apartment."
Thank you to the amazing men and women of the NYFD who extinguished a fire in a residential apartment at @TrumpTower. The @FDNY and @NYPD are truly some of the most incredible people anywhere!


That tweet came at 5:37 pm.
7.  Dennis Shields, a friend of Michael Cohen,
got text from Cohen warning him to leave  
the building while it was still on fire.  Why would Cohen know about the fire so quickly…before it was even extinguished?  Who told Cohen about the fire, …why…when…how would Cohen respond so quickly after hearing the news to be concerned about a friend?  Shields lives eight floors below the location of the fire!
8.  Trump previously lobbied against Mayor Rudy Giuliani-era legislation that considered whether sprinklers should be installed in all residential buildings after two fatal fires in Brooklyn and Manhattan.  Trump called city officials like famed Queens politician Archie Spigner, whose council committee compiled the bill, to argue that sprinklers were too expensive — at $4 per square foot — to install throughout an entire building, the New York Times reported at the time.
Trump backed off on panning the proposal after it was tweaked to grandfather existing buildings — such as Trump Tower — or structures for which building permits had already been filed, such as the Trump World Tower. Construction on the 72-floor building opposite the United Nations began in 1999.  Trump installed a sprinkler system in Trump World Tower, even though it was grandfathered, but never installed a sprindler system in the building where he and his family lived.
It is worth repeating #5.  Trump indicated the fire was under control before it was.  The fire was brought under control shortly before 8 p.m. Saturday, about an hour after Trump's tweet, fire officials said.  "This was a very difficult fire. As you can imagine, the apartment is quite large, we are 50 stories up." the firemarshal said. "The rest of the building had a considerable amount of smoke."
And though Trump thanked the "firemen (and women)" who responded to the blaze, his tweet made no mention of those who had suffered injuries.
This morning, Trump has posted about a half-dozen tweets on a variety of subjects, including the "rigged" investigation into Hillary Clinton and how he and Chinese President Xi Jinping would "always be friends, no matter what happens with our dispute on trade." But he has not revisited the Trump Tower fire, even after news of Brassner's death.