Last night was the Stormy Daniels interview with Anderson Cooper.  In case you missed it, here is the transcript. 

The first observation from the interview is how amazingly similar the story of Stormy Daniels is to that of Karen McDougal, the playboy bunny who reported she was having a sexual affair with Trump during the same time.  Both women recounted: (1) Trump didn't use a condom, (2)Trump remarked that they reminded him of his daughter, (3) Trump indicated to each that he could help them with their careers, (4) Trump explained to each that he and Melania slept in separate rooms, and (5) Trump remarked that they were different and smart.  In each case there has been a total absence from the Donald of a denial of the statements made by the women.  In both cases, large amounts of money were paid to each woman to buy their silence.  Karen McDougal was paid $150,000, and Stormy Daniels was paid $130,000.

Remember that a friend of Stormy Daniels corroborated her story.

CNN gave Trump's attorney, Michael Cohen, an opportunity to respond to the allegations, but he chose not to respond. Cohen told The New York Times last month he used his own personal funds to facilitate a payment of $130,000 to Stormy Daniels and said, "Neither the Trump Organization nor the Trump Campaign… reimbursed me for the payment." this past week, Cohen told Vanity Fair magazine, "What I did defensively for my personal client, and my friend, is what attorneys do for their high-profile clients. I would have done it in 2006. I would have done it in 2011. I truly care about him and the family — more than just as an employee and an attorney."

The attorney for Stormy Daniels, Michael Avenatti, responded to Cohen's statement by describing it as "laughable" "ludicrous" and " preposterous."

Trump has failed today to respond or deny the report of Stormy Daniels.  His only tweet this am makes reference to "fake news" generally but not directly to anything reported by CNN, Anderson Cooper, 60 Minutes, and/or Stormy Daniels.  Trump tweeted:

So much Fake News. Never been more voluminous or more inaccurate. But through it all, our country is doing great!

Certainly, there are pictures to document that Trump and Daniels and McDougal knew each other.
The new revelation that came out of the interview last night with Stormy Daniels was that she was 'physically threatened' to keep silent.
Stormy Daniels has filed a lawsuit in California claiming that the non-disclosure agreement was invalid because Trump never signed it, and Cohen has discussed some aspects of the agreement publicly.  Daniels has offered to return the $130,000.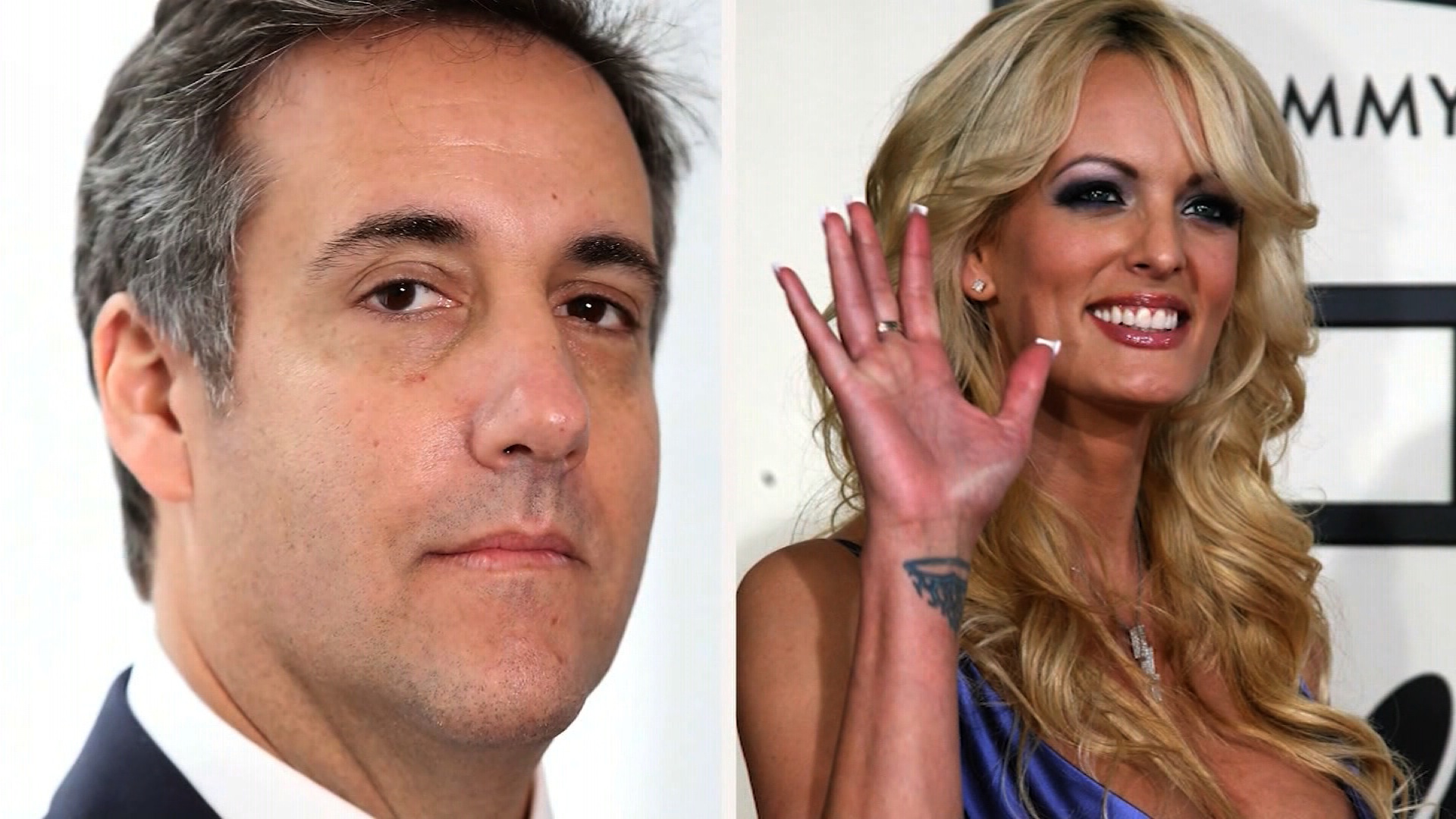 Cohen had said the money paid to Daniels through Essential Consultants LLC, a Delaware company he formed, came out of his own pocket and wasn't reimbursed by Trump's campaign or business. 
Until this interview, it seemed unlikely to me that a court would void a contract between Cohen and Daniels, even if it was never signed by Trump, because Daniels signed the contract and accepted the money.  However for the first time there is now the assertion of threats and coercion.  It is undisputed that a contract is unenforceable if a party can prove " Undue Influence, Duress, Misrepresentation."