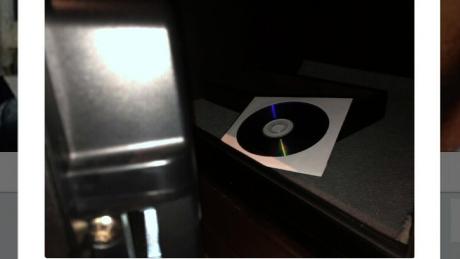 Stormy Daniels is the porn star suing Trump.  Her attorney tweeted a picture of a disc that he described as a  "warning shot" to the President.
"If a picture is worth a thousand words, how many words is this worth???
? #60minutes #pleasedenyit #basta."
Avenatti said in an interview with CNN's Wolf Blitzer that the disc contains evidence proving the porn star's claims about her alleged affair with Trump.
"I
want to be really clear about this: It is a warning shot. And it's a warning shot to Michael Cohen and anyone else associated with President Trump that they better be very, very careful after Sunday night relating to what they say about my client and what spin or lies they attempt to tell the American people,"
Avenatti said.