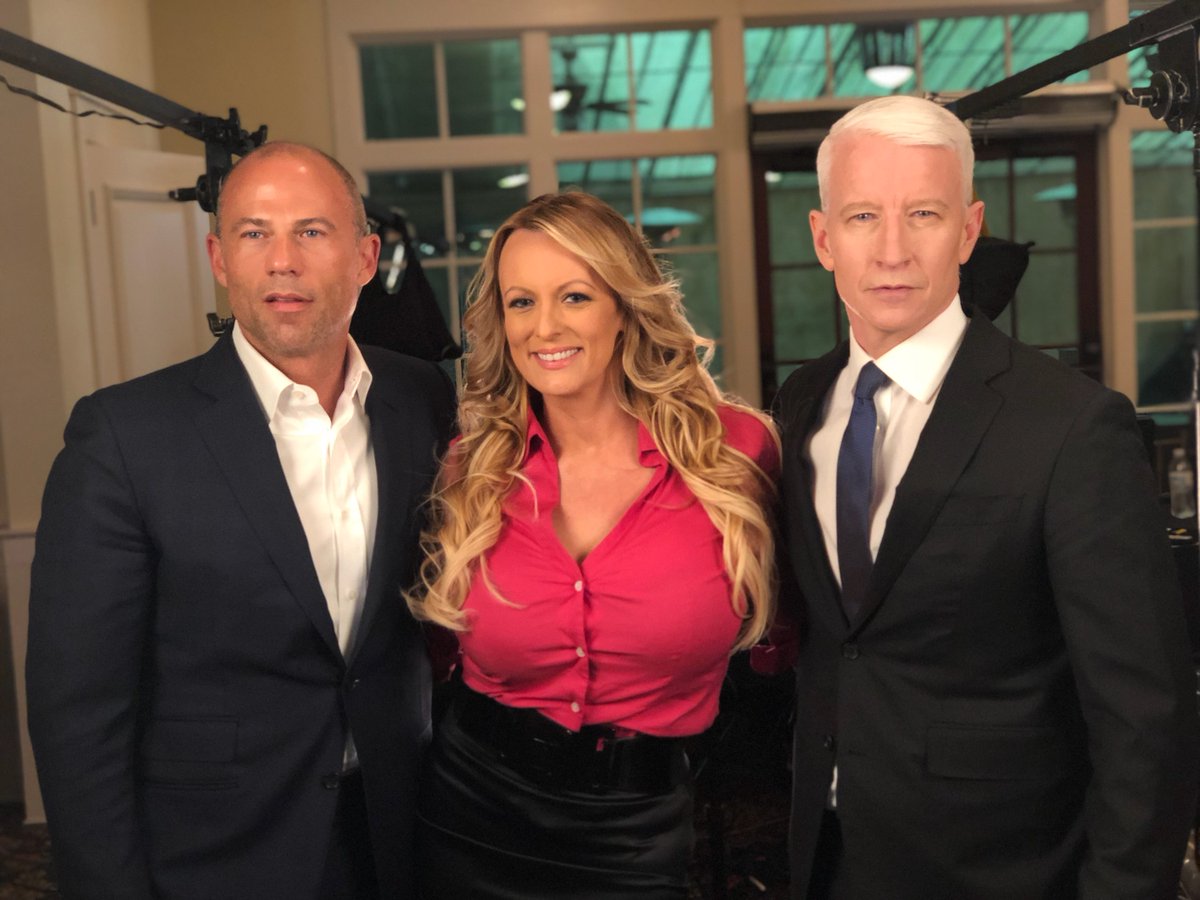 "60 Minutes" is set to air an interview with former adult film star Stormy Daniels this Sunday, March 18, but a report from BuzzFeed News claims that Donald Trump and his legal team are trying to prevent the sit-down from airing the show. Daniels says she had an extramarital affair with Trump for several months starting in 2006. Trump's lawyer, Michael Cohen, paid Daniels $130,000 in October 2016 to stay silent.
Cohen is now "preparing to file for a legal injunction" to prevent Daniels' "60 Minutes" interview with Anderson Cooper from airing. Speaking to The New York Times, Avenatti, Daniels' attorney, explained the reason behind the "60 Minutes" interview.
"Our aim and our messaging is very simple: We're going to shoot straight, we're going to provide evidence and facts, and we are going to consistently advocate for the American people being able to make their own decisions as to who's telling the truth and who's lying to them," Avenatti said. "She wants a forum to tell her version of events and let the chips fall where they may."
The real question is not whether Trump was involved in adulterous affairs during his marriage to Melania.  The bigger question is whether Melania will file for divorce during Trump's term in office.  If so she would be the first ex-first lady.