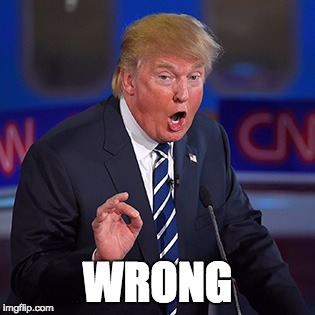 It's becoming embarrassing how often the President of the United States is just flat out, undisputably WRONG!  
Here are just a few examples of things he got wrong.    These are not things that are "wrong" because I disagree with him.  They are factually wrong.
The role of Napolean.
Identity of Second deadliest country in the world.
State of Union tickets spelling mistake.
Location of Obama's birth.
Stop and frisk didn't work in New York.
Photos of things that were misidentified.
With his speech this weekend, there were 64 memorable lines that embody the worst of President Trump.