An email from Clifford's lawyer, Keith Davidson, on October 17, 2016, shows Clifford's lawyer threatening to end the nondisclosure deal. At that point, the payment had not arrived, the newspaper said.  Shortly after, a second email to Cohen from Davidson obtained by the newspaper said: "Please be advised that my client deems her settlement agreement canceled and void."
Ten days after those emails, October 27, 2016, another email shows Daniels received a $130,000 payment, according to the Post.  
Cohen admitted last month
 to making the payment, saying in a statement that the exchange was a "lawful" "private transaction" in which he used his "own personal funds," and "was not a campaign contribution or a campaign expenditure by anyone."  "Neither the Trump Organization nor the Trump campaign was a party to the transaction with Ms. Clifford, and neither reimbursed me for the payment, either directly or indirectly," Cohen said.  The idea that an attorney would pay $130,000 out of his own personal funds to help a client is
laughable
.  Obviously Mr. Cohen had an indirect financial incentive to make the payment, even if there was no direct transfer of funds!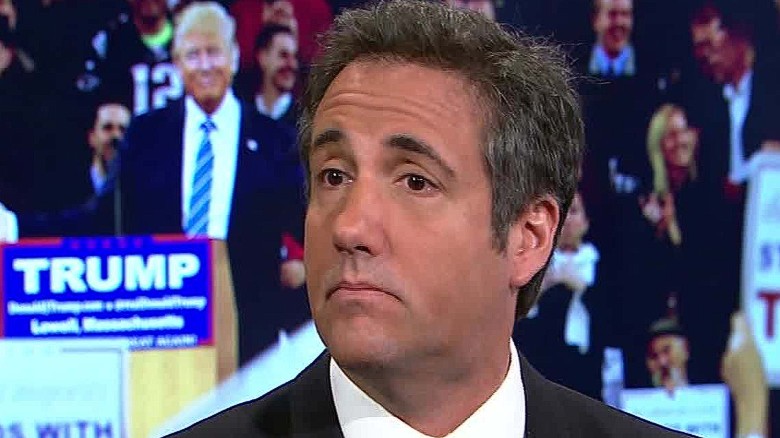 I don't want to know anything further about the sexual relationship between Trump and Daniels.  I do want to know how the attorney for Trump could make a pay off to Daniels and not be in violation of campaign rules.  There is a limit, by law, of the maximum campaign contribution that an individual is allowed to make to a federal candidate.  That is 
$2,700 per election.  
  Thus, whatever anyone thinks of Trump having sex with a porn star after Melania gave birth to his son, the real unlawful conduct was the payoff by Trump's attorney that was in
direct violation of campaign rules.