Dakota Meyer may not be very smart, but he is proud.  He was proud when he was awarded the medal of honor.  He was proud of his marriage to Bristol Palin.  He characterized her as "the most amazing woman on earth."  Here's his previous quote from April of 2017:
"I couldn't ask for a better person to be the mother of my children," he captioned the photo. "She's the most amazing woman on earth and I'm so glad she chose me. Thank you for being my wife @bsmp2#mywifeisamazing."
Now Dakota has filed for divorce, less than two years after the marriage to Bristol, and less than one year after the birth of Atlee Bay.
According to Travis County, Texas, court documents Dakota has asserted that the marriage "has become insupportable because of discord or conflict of personalities between D.L.M and B.S.M.M. that destroyed the legitimate ends of the marriage relationship and prevents any reasonable expectation of reconciliation."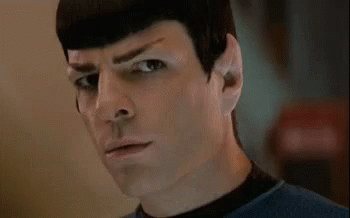 It would certainly cause a casual observer to raise their eyebrows, wondering what happened to change Dakota's perception of Bristol.  In less than one year he changed his thinking about her from being "the most amazing woman on earth" to one with whom he'd have no chance of reconcilliation.  Inquiring minds want to know what happened to change Dakota's mind so quickly and so permanently?  It must have been something dramatic…like maybe infidelity, …or maybe he found out he wasn't the father of Sailor Grace.  What we know for sure is that poor Tripp has been moved from Alaska to Hollywood and then back to Alaska, from Alaska to  Arizona, back to Alaska, from Alaska to Kentucky, and back to Alaska, from Alaska to Austin and back to Alaska.
All the while Grandma Palin is reported to be "roaring mad" over her estranged son-in-law's bid to get her daughter, Bristol, to pay his legal fees in the couple's bitter divorce.
In papers filed in Texas' Travis County, Bristol's baby daddy — Medal of Honor recipient Dakota Meyer — asked the judge to force Bristol to cover his "attorney fees, expenses and costs through the trial.
It is important to remember what Sarah said about this war hero before he filed for divorce.  This was her March 2015 Facebook post:
Our families couldn't be happier for Bristol and Dakota! We're honored to welcome Dakota into our family. He's an American hero and patriot whose service to our country – like all his fellow Medal of Honor recipients – has been above and beyond the call of duty; but even more important is he's a good and kind man who loves Bristol and Tripp, and is loved by them. They met last year when he was in Alaska to film an episode of "Amazing America," and even then it was noticed that just as we like to describe Bristol as "an old soul" wise beyond her years, the same also applies to Dakota. (A clear demonstration is the fact that he flew up North last week to ask both Todd and Bristol's grandfather, Chuck, Sr., for her hand in marriage!)