Jerry Falwell Jr. gave an interview two days ago, in which he explained that the entire theology of Evangelicals was based on forgiveness.  Falwell found it necessary to "forgive" Trump for his repeated a public indiscretions with women, including porn star Stormy Daniels.
Yet Donald Trump forgot to forgive when he found fault with Colin Kaepernick for taking a knee during the national anthem.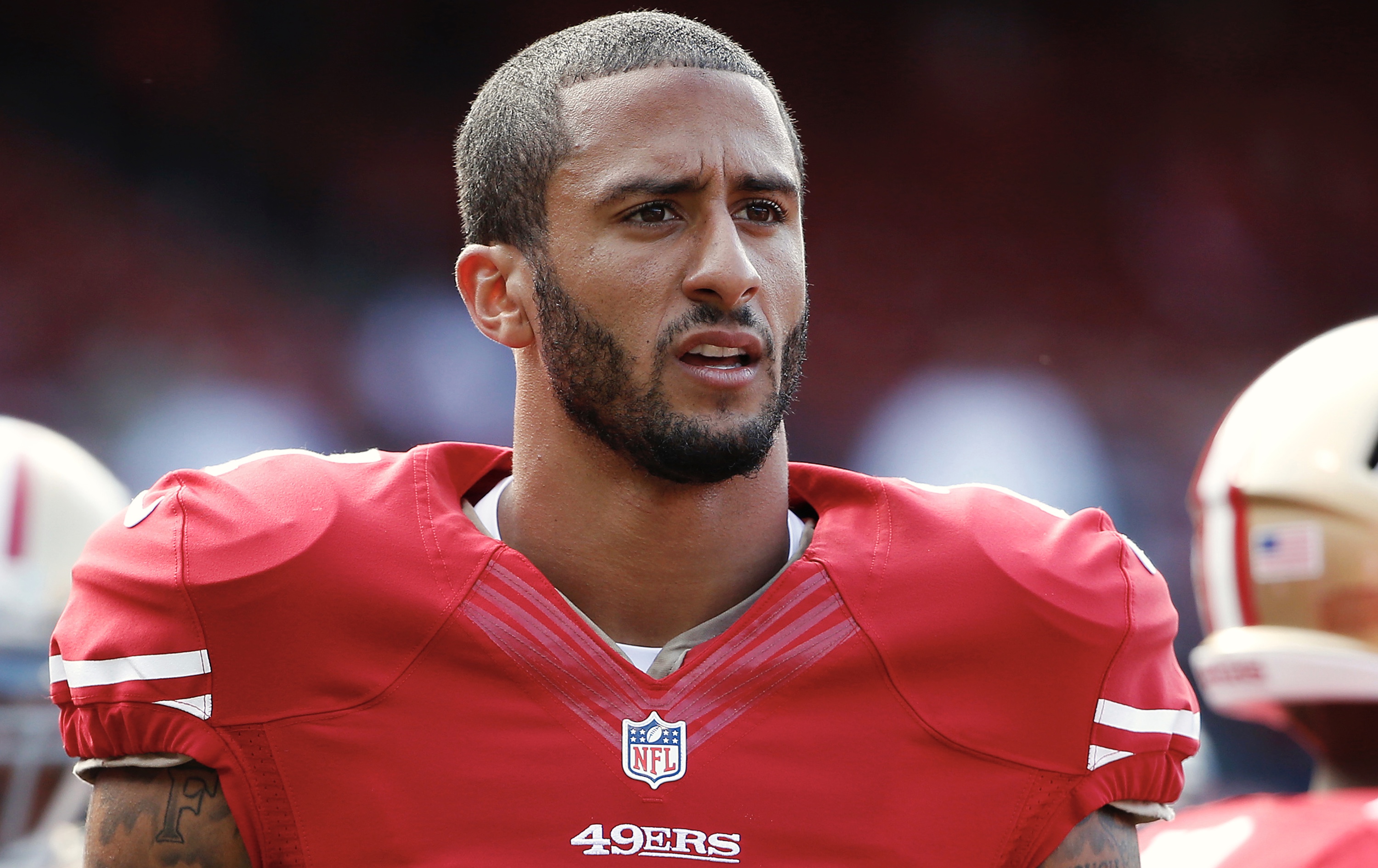 Even if Donald Trump, Sarah Palin, and other Evangelicals viewed Kaepernick's behavior offensive, they forgot to forgive.  During a rally in  Alabama Trump said "wouldn't you love to see one of these NFL owners, when somebody disrespects our flag, to say, 'Get that son of a bitch off the field right now. Out! He's fired. He's fired!'"
Trump is still making an issue of the protest.  During his state of the uniom (sic) address, he made reference to the protest.  Trump has announced he is breaking with tradition and refusing to give an interview before the Super Bowel.  For many years Presidents have given an interview before the momentous game which has become part of our heritage.
Sarah Palin has given her thoughtful input to the discussion by saying:
Wow. What do you think about this? https://fb.me/VtIXQUKH 
What Palin, Trump, and others didn't tell you is that Colin Kaepernick is still a free agent two years after the NFL quarterback demonstrated his opposition to police brutality against young Blacks.
Just this week,  Kaepernick completed a pledge he made in September 2016: To donate $1 million to organizations working in, what he called, oppressed communities.
The donations spanned the country and touched on a wealth of social issues: Homelessness, at-risk families, education, community-police relations, prison reform, inmates' right, reproductive rights, hunger and more.
For instance, a recent donation in partnership with rapper T.I. went to building materials and labor for an organization in Houston that's helping neighborhoods affected by Hurricane Harvey.
As a finale to his year of giving, Kaepernick teamed up with influential athletes and artists to spotlight organizations close to them. He called the project #10for10, and asked participants to donate $10,000 to a cause of their choice, which he then matched with another $10,000.
His final $10,000 went to match a donation from Usher.
"This is a collaborative effort, and as a result of us helping each other we all become stronger," Usher said in a joint video message posted by Kaepernick.
Thus, whatever you think about the demonstration by Kaepernick, it is clear he was taking a kneel to demonstrate his opposition to a cause he cared deeply about.  Taking a knee was his constitutional right under the First Amendment.  He was not doing anything immoral or illegal. Thus, even if anyone believes Kaepernick was acting inappropriately, surely his conduct was not as offensive as Trump having an affair with a porn star four months after his wife gave birth to Barron.
Wow. What I think about this is that the President of the United States should forgive Kaepernick, should recognize his commitment to making a difference, and give an interview about the Super Bowel.  If we can't come together as a country and enjoy the biggest game of the year, and laugh together at the commercials, there is little hope that we will ever resolve our political differences.
Both of the teams participating in the Super-Bowl have altered behavior based on Trumps' remarks.  They have stood during the anthem as a way to respect the flag but show solidarity to the cause.  This is the Eagles.
These are the Patriots.