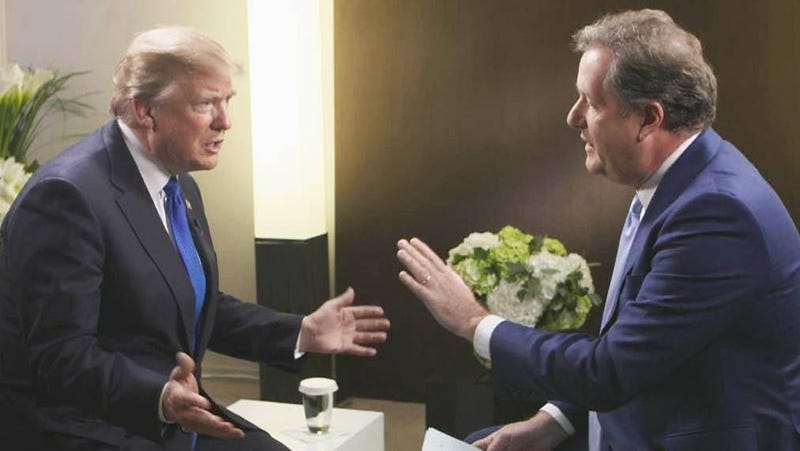 President Donald Trump, a man who believes cold weather disproves the theory of climate change, granted an ITV interview on Sunday to Piers Morgan.
Trump, who is not only not a scientist, but has convinced himself he is smarter than all of them,—none of those nerds are the president!—offered up some of his famous rambling diatribes on why climate change is a hoax, or the planet is actually cooling, or something.  He said:
There is a cooling, and there's a heating. I mean, look, it used to not be climate change, it used to be global warming. That wasn't working too well because it was getting too cold all over the place.
Though some publications are running with headlines suggesting that the president said he was open to re-entering the deal, a closer reading suggests that Donald has no idea what's in the agreement and seems to think he can renegotiate it to be about clean coal or something.  He said:
If somebody said go back into the Paris accord, it would have to be a completely different deal because we had a horrible deal. As usual, they took advantage of the U.S.