Proving that he missed the point,  Trump responded on Twitter with the retort:
"Somebody please inform Jay-Z that because of my policies, Black Unemployment has just been reported to be at the LOWEST RATE EVER RECORDED!,"
When asked about the reported "shithole" comment, which came in the context of a discussion of U.S immigration policy, Jay-Z said it was "really hurtful."
Jay-Z compared Trump's "shithole" comment to reported remarks to former Los Angeles Clippers owner Donald Sterling's private, racist comments in 2013.  Jay-Z said, "That's just how people talk behind close doors."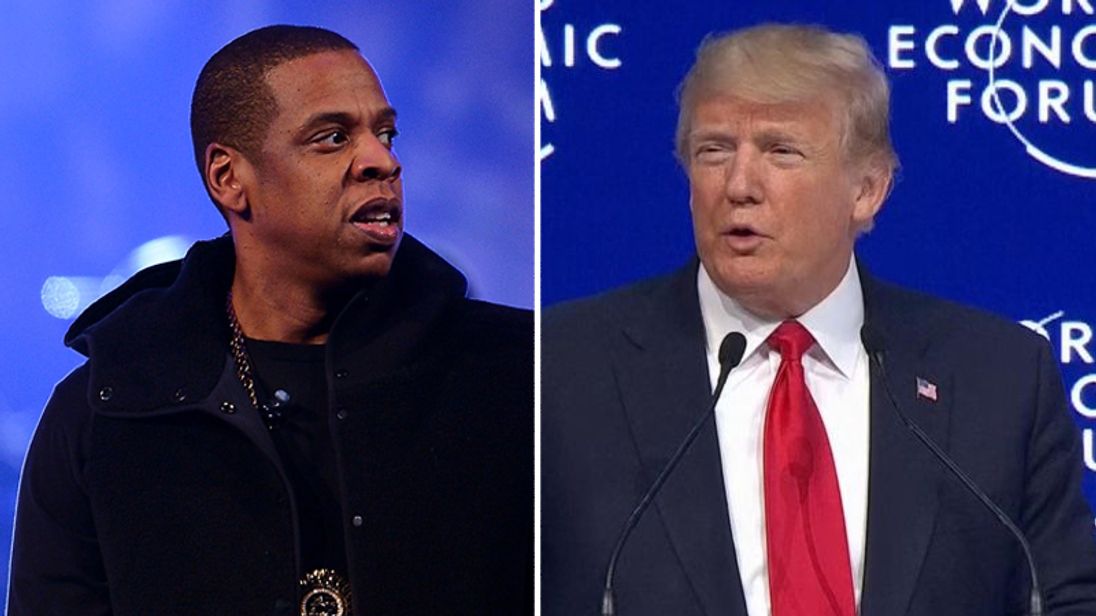 "You have sprayed perfume on the trash can. What you do, when you do that is the bugs come and you spray something, and you create a superbug because you don't take care of the problem," he said. "You don't take the trash out, you keep spraying whatever over it to make it acceptable. As those things grow, you create a superbug."
That superbug, Jay-Z said, now resides in the Oval Office.
"And then now we have Donald Trump, the superbug."
Jay-Z criticized the President for his "shithole" remarks, explaining that Trump is a bigot and racist.  Trump responded by proving that he is a bigot.