The focus of every news outlet, television news station, newspaper, and even the clerks in stores is the release of the Michael Wollf book, the Fire and the Fury: Inside the Trump White House.  Among the many scandalous revelations contained in the book is the allegation that Donald Trump is frightened of being poisoned.  He is so fearful that he eats at McDonalds because they can't predict when he'll arrive, and they aren't sure which Big Mac will be his.
There is substantial debate in the media about the accuracy of the assertions contained in the book.  If I reported that I believed everything in the book, my views would be considered biased simply because of my liberal point of view.
There is however an astonishing development that illustrates the level of Trump's fear, and is not subject to a liberal or conservative point of view.  It happened in White House press briefing room.  Unlike past Presidents, Trump has not appeared in the briefing room to take questions from journalists.  Trump has limited his time to answer questions from reporters to opportunities where he is in transit, and can determine when he would like to exit and stop answering questions, creating the appearance that it was simply time to go.  He has totally avoided appearances in the briefing room,and has even excluded photographers from the Oval Office, except those from Russia.
Trump even broke with precedent by not holding an end-of-year news conference last month.  Now in a further effort to control the media, and limit the conversation to only those topics chosen by Trump, the Donald has appeared in the White House press briefing room via pre-recorded video of himself talking about only the subjects of his choosing.
It was as if the President was in a foreign country,instead of down the hall in the Oval Office, or in his bedroom watching television.  The fact that he recorded this clip was evidence that he was afraid to appear and take questions.  Instead Trump focused on things he wanted to talk about, instead of what America was talking about.  It was like the news last night.  Every news station was focused on the new allegations in Wollf's book, but Lou Dobbs was talking about illegal immigration.  In Russia Putin has reporters killed who ask hard questions.  In America we are civilized.  We don't kill them.  We just don't allow them to ask President Trump any questions.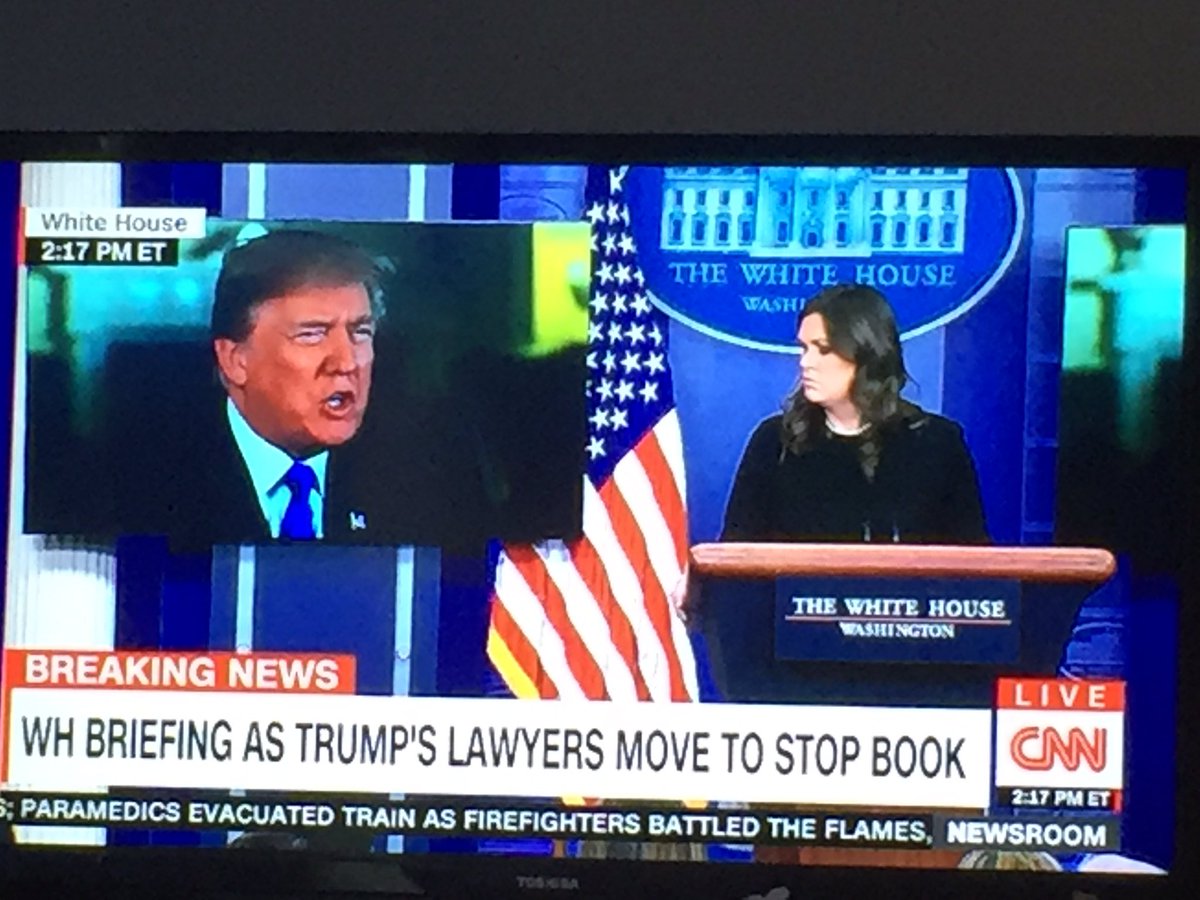 Here is an example of Trump's refusal to even entertain a single question.