In the last 24 hours Sarah Palin has posted 13 stories on her Facebook page regarding the scandal involving Matt Lauer.  Some might argue that Sarah is a woman's champion, and only a liberal would find fault with her condemnation of Matt Lauer.  However this liberal finds fault with Sarah's choice of men to condemn.  It seems that she only finds fault with men who might be perceived as liberal, or those that harass only adult females. The most outrageous example of the hypocrisy of Palin is her marriage to a pimp.
Who could forget her friendship with Josh Duggar, and her support of him even after allegations of sexual molestation. 
Who could forget her friendship with Ted Nugent, the man who admitted he was addicted to young girls?
Then there was her endorsement and friendship with Donald Trump, the man with the most power and the most outrageous history of sexual abuse.
Who could forget her friendship with the duck hunter who advertised his philosophy that men should only marry women who can cook, carry a bible, and are 15 years old.
Both Sarah and Phil Robertson have supported the serial pedophile, Roy Moore.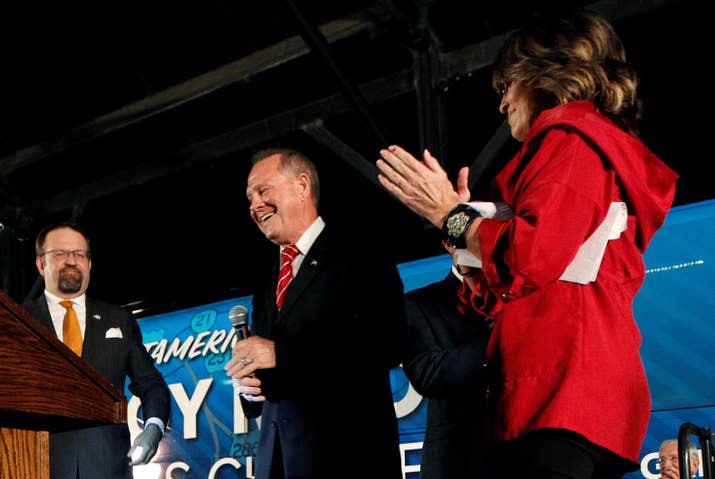 Make no mistake!  Sarah Palin is not interested in protecting women.  She is only interested in condemning liberals.  Liberal or conservative, sexual abuse, harassment, or molestation is always wrong.  Working as a pimp is the ultimate use and abuse of women.  Does anyone believe that Sarah was unaware of Todd's profession?  Does anyone excuse Sarah Palin for tolerating Todd's use and abuse of women?  It doesn't take a rocket scientist to consider the men Sarah calls "friend" or "husband" to realize that Sarah has no interest in representing women and girls!
Palin is not a feminist.  She is bad for women, and the men she supports are bad for women.
Don't forget who she worked for.
Don't forget who's show she appeared on.
Don't forget the other media star she befriended.
He's the one who hates educated women.  It's as if Sarah Palin were a magnet for men who harass women, men who disparage women, and men who abuse women and girls.