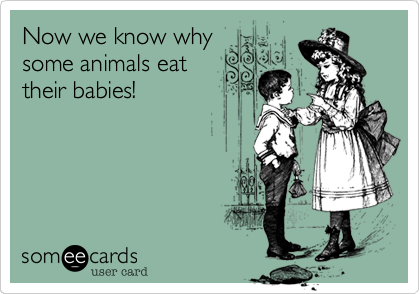 Chickens, tiger salamanders, parasitic wasps, hamsters, spiders, polar bears, tiger sharks, and Donald Trump have all been known to devour their own.
As Donald Trump desperately looks for anybody else to take blame in the Russia investigation, Trump has turned on his own.  Trump obviously felt threatened when his son-in-law, Jared Kushner, Trump's senior adviser, voluntarily turned over documents to Robert Mueller.
Sources close to the White House say that based on their knowledge, Kushner is not a target of the investigation.
Other points of focus that pertain to Kushner include the Trump campaign's 2016 data analytics operation, his relationship with former national security adviser Michael Flynn and Kushner's own contacts with Russians.  With the investigation into Jared Kushner, and his cooperation with the investigation, Trump obviously feels threatened.  Trump values
"loyalty" and he seems to feel he doesn't have Jared's loyalty.
Trump blamed Jared Kushner for his role in decisions, specifically the firings of Mike Flynn and James Comey. When Roger Stone recently told Trump that Kushner was giving him bad political advice, Trump agreed. "Jared is the worst political adviser in the White House in modern history." "I'm only saying publicly what everyone says behind the scenes at Fox News, in conservative media, and the Senate and Congress." 
As Trump turns on his own son-in-law, we are witnessing the beginning of the end of Donald Trump.  He was unwilling to trust anyone but family after his election. Now he doesn't even trust family.  When you are so paranoid that you can't trust your own family, there is nobody left to trust.  Trump is so paranoid that he can't trust his relatives.  There is nobody left.