For months we have watched as the Press has minimized the chances of Trump being impeached.  With the Republicans in charge in both the House and Senate, it seemed unlikely that they would impeach one of their own.  However, more and more, it seems Republicans might be unwilling to do anything to create the impression that they support Donald Trump.  Trump has directly attacked so many Republicans that it is logical that they would fail to support Trump during impeachment proceedings.  It would not be a vote to put a Democrat in office.  Instead Mike Pence would become President, and the Republican Party would be better served if Pence was their leader than Donald Trump.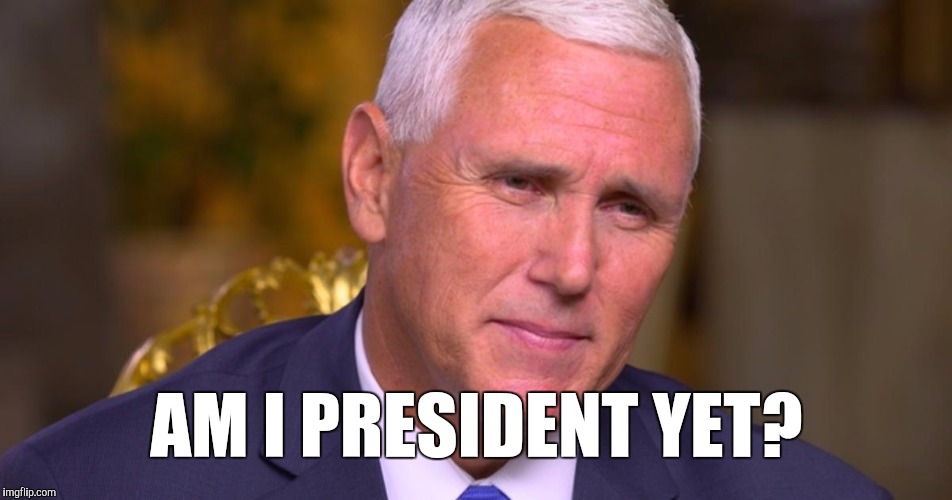 In the last few weeks alone, Trump has launched a barrage of Twitter attacks against Mitch McConnell, Sen. Lindsey Graham, R-S.C., and he actually campaigned against Sen. Jeff Flake, R-Ariz., calling him "toxic."  Flake and Graham are both members of the Senate Judiciary Committee, which is investigating Russia's interference in the 2016 presidential election.
Trump has also tangled with Paul Ryan, blasting the House speaker as "a weak and ineffective leader".
Prominent Republican senators including Graham, Bob Corker, Richard Burr, Orrin Hatch, and Thom Tillis were each critical of Trump's response to terrorism in Charlottsville.
Senators Rand Paul, Republican of Kentucky,  Susan Collins, Republican of Maine, John McCain  Republican of Arizona, and Lisa Murkowski, Republican of Alaska all demonstrated their willingness to stand against Trump by voting "NO" on the repeal of Obamacare.  The fact is that a year ago prominent Republicans voiced their strong opposition to Trump.
Now we see more Republican elected officials turning against Trump.  Every time Trump attacks a fellow Republican, Democrats are laughing.  The actual attack may be funny but the real implication is that with each attack, Trump moves closer to impeachment.
Back in August 40% of Americans wanted to impeach Trump.  That was before:
 The failed response to hurricane Maria in Puerto Rico.
Trump called Kim Jong Un the Little Rocket Man.
Trump called Bob Corker "liddle" Bob.
It became known Rex Tillerson called Trump a moron.
Bob Corker explained that Trump was "castrating" Rex Tillerson.
Trump failed to be able to lead the passage of any legislation changing taxes, health care, or building a wall.
Not surprisingly, Trump's approval rating have taken a nose dive.  His decline in popularity is problematic for Senate Republicans next year, who will be defending eight seats.
Trump has experienced a nationwide drop in approval ratings in every state. Across the country his popularity has dropped 19%.  In January, the president's disapproval rating was 39 percent — by September that figure had climbed 13 points, to 52 percent.
In Nevada and Arizona, two states where vulnerable Republican senators are running for re-election next year, 51 percent of voters statewide said they disapproved of Trump's job performance.  Thus Senators who support Trump may find it increasingly difficult to get re-elected.  Supporting impeachment of Trump, which would remove Trump but leave a Republican as President might be the easiest thing for Congress men and women who seek reelection.