If there's one thing a President should do it is call out any son-of-a-bitch who might refuse to kneel in prayer before a football game.
President Trump has taken on the NFL, the NBA, and sports lovers around the country.  At first he was confused about the country of origin of the player who took a kneel during the National Anthem.  Originally, Trump thought that Colin Kaepernick was kneeling because the anthem being played was not that of Nambia.  Kellyanne Conway then explained the alternative facts to Trump. She explained that Colin was kneeling in prayer.  As a staunch defender of the U.S. Constitution, Trump was adamant that Kaepernick had the right under the 28th Amendment to the Constitution to pray at any national athletic event of his choosing.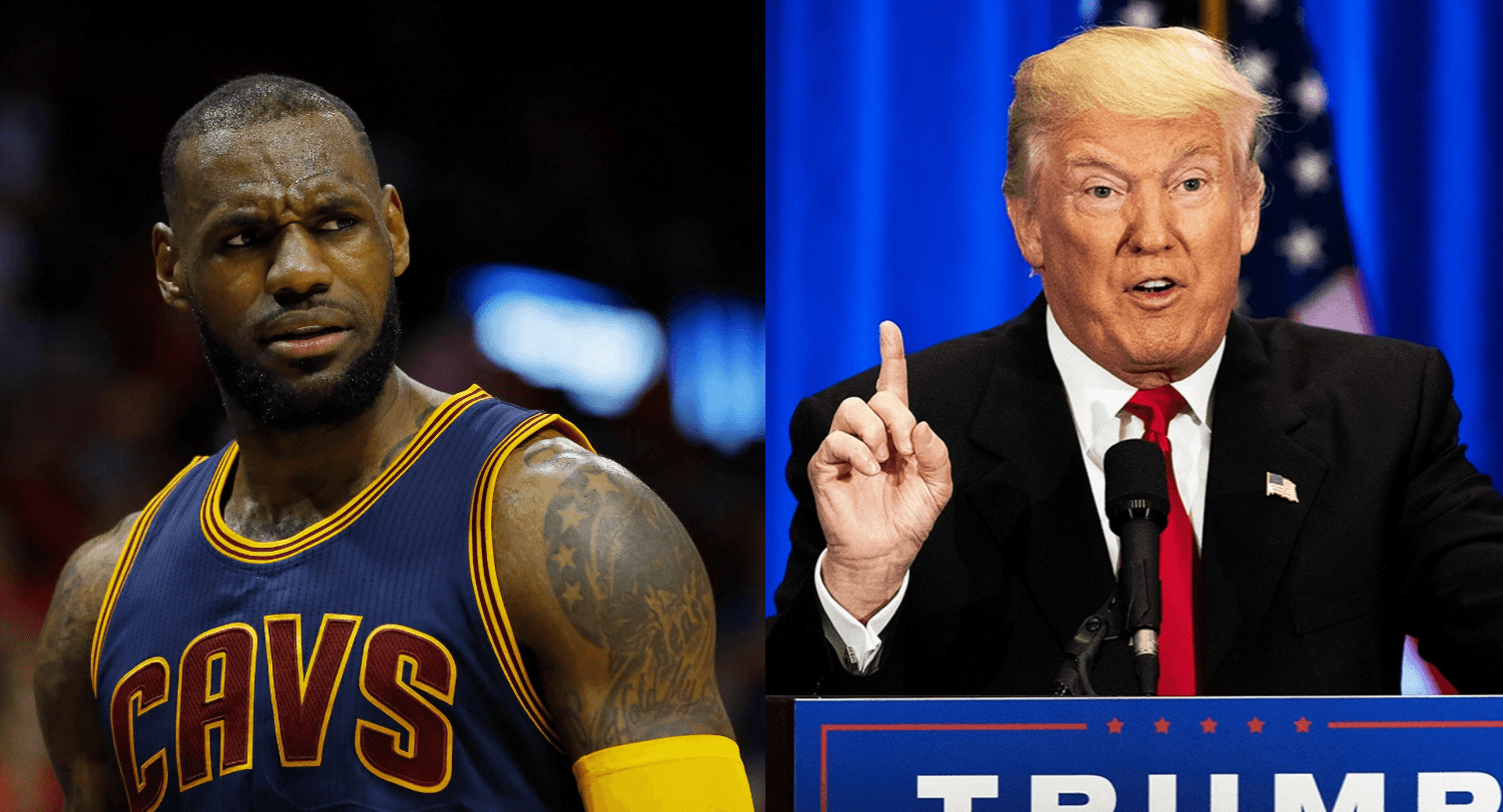 LeBron James' response to Trump was perfect. Our President doesn't deserve any more intellectual engagement than what he got from the best basketball player in the world. LeBron kept it short, honest, and accurate. He gave Trump exactly the respect he deserves.  Of course LeBron was referring to Steph Curry.  Curry told ESPN that he would vote against visiting the White House.
Everyone knows Trump is a white supremacist.  However that's no excuse for attacking players like Steph Curry, or calling an NFL player a "son-of-a-bitch."
Sarah Palin has brought calm to the country, explaining the remarks of the President. Sarah, the F.G.A. (Former Governor of Alaska) and the F.A.N. (Former Ambassador to Nambia) explained that it was actually President Obama who was responsible for all this divisiveness.  Obama is Black and a basketball fan.  He colluded with Curry and planned to embarrass Trump before Trump was even elected.
Sarah Palin explained that she agreed with Trump that NFL  and NBA owners should get rid of players like that.
Trump appreciated the support of Sarah Palin and her words of wisdom.  Trump has invited Sarah Palin and Glen Rice Jr. of the I.B.S . (International Basketball Society) to have dinner with him at the White House.
Glen Rice Jr. is the son of the Former Ambassador's Black Basketball lover, Glen Rice.
Sarah has announced that she will change up her wardrobe for this event and wear an orange tableshirt instead of the previous white one.
It's unclear is the orange color is a way to honor Glen's sport of basketball
or the color of Donald Trump?