Trump has once again shown that he believes the law does not apply to him. The Freedom of Information Act expressly requires every branch of government to comply with a duty of disclosure, when an appropriate request for information is made.  If a citizen perceives that a governmental agency or employee has failed to comply with the FOIA, a suit in Federal Court is the remedy available to the aggrieved citizen.  The Department of Homeland Security was ordered to make full disclosure of the visitor list at Mar-a-logo since Trump was inaugurated.  Yet in direct contravention of that Court Order, only 22 names were released.  It seems this is that Trump's standard response to a FOIA request.  Either he ignores it completely or produces a small fraction of responsive documents.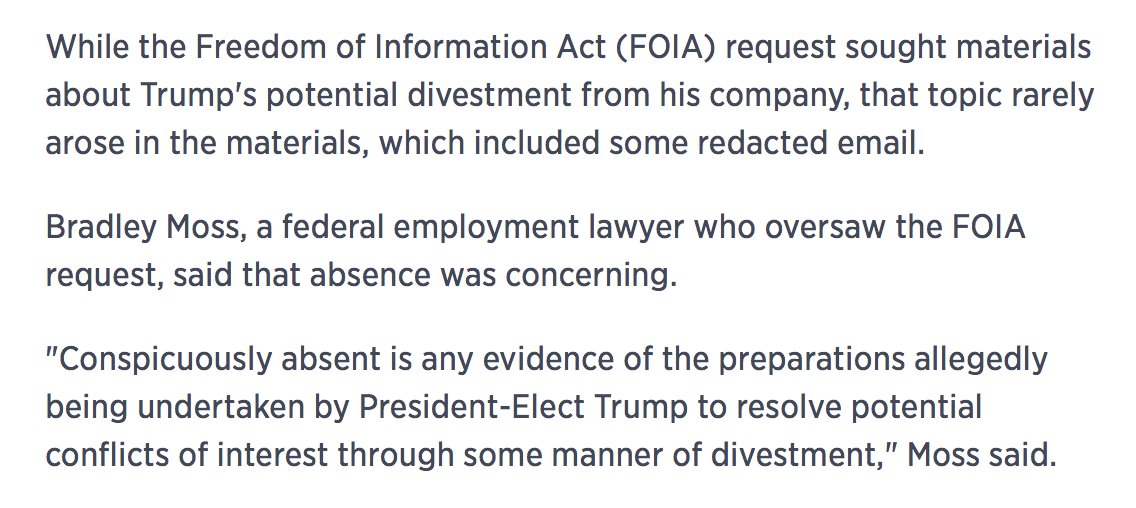 The particular order regarding production of the Mar-a-lago guest list was to have been produced a week ago.  That order was extended an extra week.  Today, a half an hour after the new deadline, only 22 names were produced.
In a letter, the government said the unreleased records relate to the president's schedule, and it believes that that "information is not subject" to freedom of information requests.
The 22 names that were released Friday were all from Japanese Prime Minister Shinzo Abe's trip to the resort in February.  A Democratic super PAC, American Bridge 21st Century, said it knows the identities of more than a thousand visitors to the resort since the inauguration in January.
"When all is said and done the Trump administration will be remembered as the most corrupt and secretive administration in American history," Shripal Shah, the pac's vice president, said. "Based on public reports, we've collected the names of over 1,100 Mar-a-Lago visitors since Trump took office."
He has also golfed with undisclosed partners — an activity aides rarely confirm despite requests from White House reporters to know when he golfs and who joins him on the course.
It is clear that Doanld Trump will continue to break the law as long as the American people tolerate it!