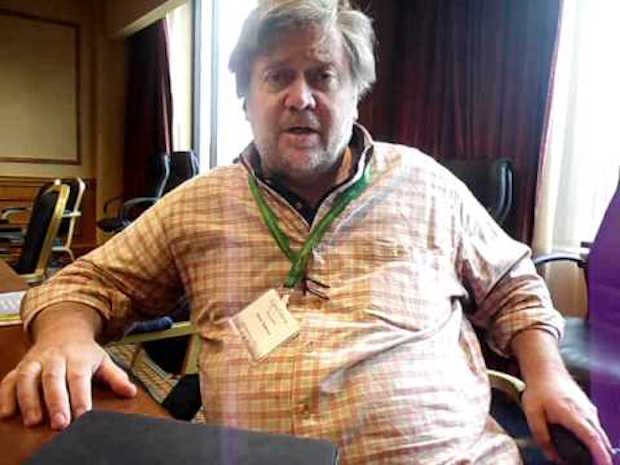 Thus, as Trump struggles to blame someone else for his total failure to address the Charlottesville tragedy with any semblance of leadership, news comes out today that
Steve Bannon is out.
  It's not clear that Trump fired him,or simply asked for his resignation.  It is clear Bannon is a white supremacist, an anti-semite, he's been involved in domestic violence, he' a serial sexual predator, and was endorsed by the former head of the KKK.
Here is Steve Bannon's interview following the Charlottesville catastrophe.
The amazing this is that nothing has changed about Steve Bannon.  He's always been the vile piece of human excrement that he is today.  The only reason Trump has fired/asked for his resignation is that now Trump, the narcissist, needs someone to blame for his ill-fated remarks on Charlottesville.