In 1983 a Black police officer was seen protecting a KKK protester.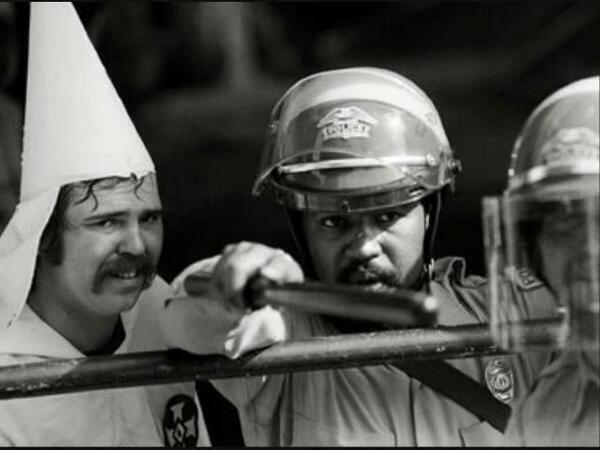 In June of 1996 a Black woman protected a KKK member from a violent crowd.
Twenty One years later, a Black police officer was once again seen protecting another member of the white supremacist group.
When will White Supremacists learn that Blacks are protecting THEIR right to express their views?
Please read the account of the Charlottesville murder.