CNN reported this week on President Trump watching a story on Fox News that contained classified information.  Jeff Sessions just announced that the leaks must stop.
Trump retweeted the story claiming US satellites detected North Korea moving anti-ship cruise missiles to a patrol boat. US Ambassador to the United Nations, Nikki Haley, indicated that the information in the report is classified and was leaked.
"I can't talk about anything that's classified and if that's in the newspaper that's a shame," Haley said.
It's amazing that the President of the United States, our Commander-in-Chief, has so little regard for classified information.  Trump ran on a platform of criticizing Hillary for having little regard for classified information.  Now Trump tweets classified information making secrets public knowledge, rather than simply using an unsecured e-mail address.
The difference between Trump's purposeful disclosure of classified information, and the careless way that Hillary failed to protect national secrets is like night and day.  Trump's conduct was intentional.  Hillary's conduct was negligent.  Trump took affirmative action to publish national secrets.  Hillary failed to take action to protect national secrets.
Remember when Trump leaked classified information to the Russians?
Trump's conduct was egregious.
Hillary's conduct was foolish.  Yet Trump was quick to be critical of her.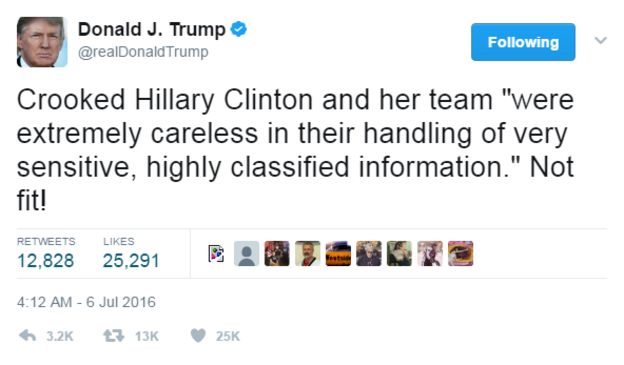 Remember when Trump criticized Comey for leaking classified information.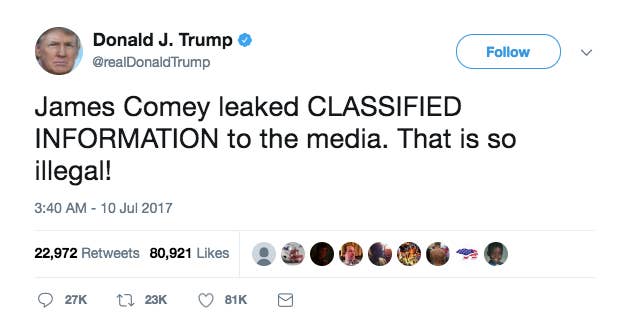 Remember when Trump condemned the leaking of classified information?