At first glance you might think that somebody on social media photo-shopped these images, making fun of the similarities between Donald Trump and Kim Jong-un.  The similarities are hard to miss, including the mental stability and wild hair of the two.
However this morning the similarities have been featured on the cover of a French magazine in a photo shopped image of the two.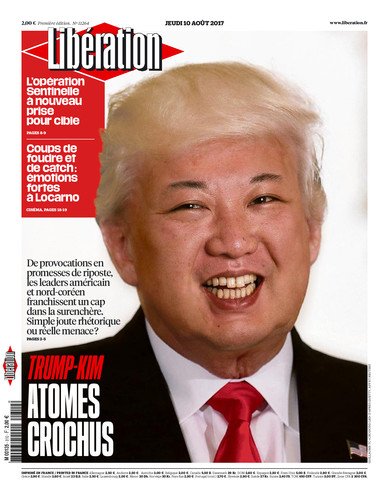 The similarities provide endless material for late-night hosts, but the reality is that we should all be frightened, because they are both afflicted with characteristics that can only be described as mental illness.
DONALD TRUMP's deputy assistant insisted the US president is ready for a world-changing attack on North Korea saying he will no longer "give in to nuclear blackmail".
It's hard to say who is more frightening…Donald Trump or Kim Jong-un?