Jack Ryan in Clear and Present Danger was described as "Such a Boy Scout."  By calling him a 'Boy Scout" Bob Ritter is condemning Ryan because he is so moral and plays by the book.  Ritter is characterizing a "Boy Scout" as an example of a person of honor.  Donald Trump was never a Boy Scout.  In fact he has violated every Boy Scout law.
Here is the complete speech. Decide for yourself if this is the kind of political speech that the Boy Scouts of America would endorse.
These are clips shown on the View that pulled out the politically motivated speech.
Clearly the hosts of the View found  the speech to be offensive and was a clear indication of Trump's narcissistic personality disorder.  Former Boy Scouts have spoken out, condemning Trump and his politically charged speech.  One scout explained that "For myself, and I'd imagine for millions of other scouts who consider Scouting to be the greatest influence of their childhood, the president was breaking a sacred barrier we never thought he would cross."
The Boy Scouts issued their own statement, attempting to distance the organization from the President's speech.
The Boy Scouts of America is wholly non-partisan and does not promote anyone position, product, service, political candidate or philosophy. The invitation for the sitting U.S. president to visit the National Jamboree is a long-standing tradition and is in no way an endorsement of any political party or specific policies. The sitting U.S. president serves as the BSA's honorary president. It is our long-standing custom to invite the U.S. president to the National Jamboree.
Boy Scout policy does indeed specify that scouts in uniform should not appear in places where people "could construe their presence as an endorsement of symbol or support."
The president's speech, which included lashing out at his predecessor and complaining of his political opponents, has drawn much backlash.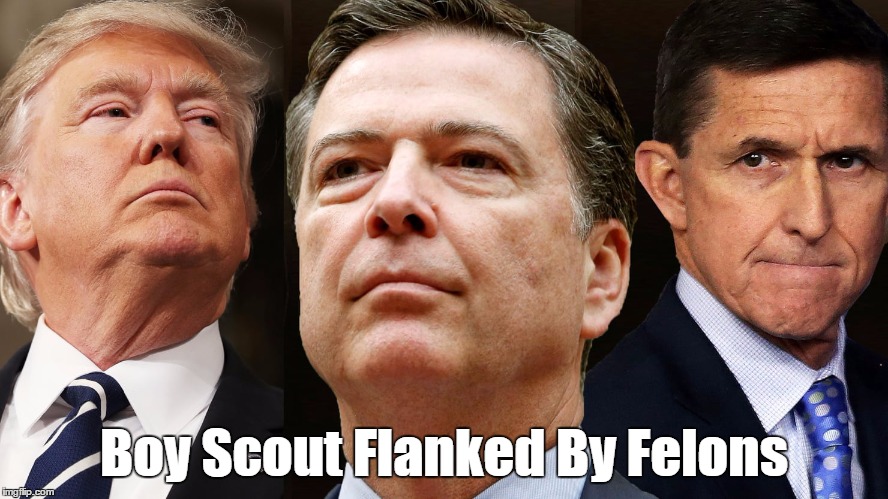 Donald Trump is no Boy Scout. He is everything the Boy Scouts have tried to eliminate in our society.