A lot of people have suspected that SarahPalin is an idiot! Now Sarah has herself provided proof!
First it was her suggestion that we build dikes to solve the Gulf Oil Spill that caused even Fox News host Bill O'Reilly to indicate he had no respect for her.
Then it was her explanation of Paul Revere's ride that convinced most people that she is a total idiot.
http://www.cc.com/video-clips/uvi91o/the-colbert-report-paul-revere-s-famous-ride
However both of these episodes came from interviews where her defenders could claim that it was the liberal media trying to take advantage of poor Sarah.
Now we have proof that Sarah can prove, without the help of the main stream media, that she is in fact a certifiable idiot.
It was a Facebook post that Sarah created that got  people's attention.  She took a strong stand in support of Trump's highly objectionable decision to withdraw from a global warming agreement, warning her Facebook readers with a meme that intoned, "Don't be Fooled! The Paris Climate Accord is a SCAM."  That observation was sufficient to convince most that Palin should be institutionalized.  However, the picture the former Alaska governor and Republican vice presidential nominee used — featuring well-dressed people celebrating — was pure fake news.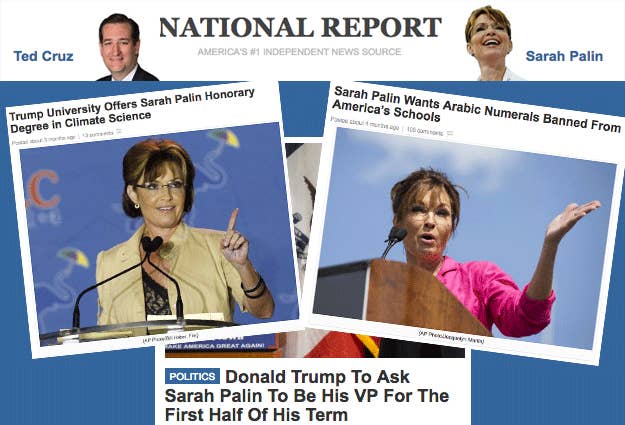 The picture she posted depicts a group unlikely to support either the idea of man-made climate change or the Paris accord: highly conservative Republican members of the Florida House of Representatives on the chamber floor.
Palin deleted the post after Politico reported her error.
Florida Republicans and insiders couldn't stop mocking and laughing at Palin's error.
When former Republican Rep. J.C. Planas saw the post, he had to comment on Palin's web page: "That is a picture of REPUBLICAN Florida Legislators. Hahahahahahaha!!!!
You are such an idiot!!!"