Remember when Trump pledged to "drain the swamp?"
Elizabeth Warren explained just how amazing Trump's picks are because they live in the swamp.
Yesterday, hours before the June 1 deadline, the White House revealed the granting of ethics waivers to 17 staff members.
Bloomberg notes, "The waivers, issued by the White House Counsel's office, allow administration appointees to take part in decisions from which federal ethics rules and Trump's own policies would require them to recuse."
Among the recipients are White House chief of staff Reince Priebus,
chief strategist Steve Bannon,  and counselor to the president Kellyanne Conway, all of whom have been cleared to engage in communications with their former employers, colleagues, and clients, reports the Washington Post.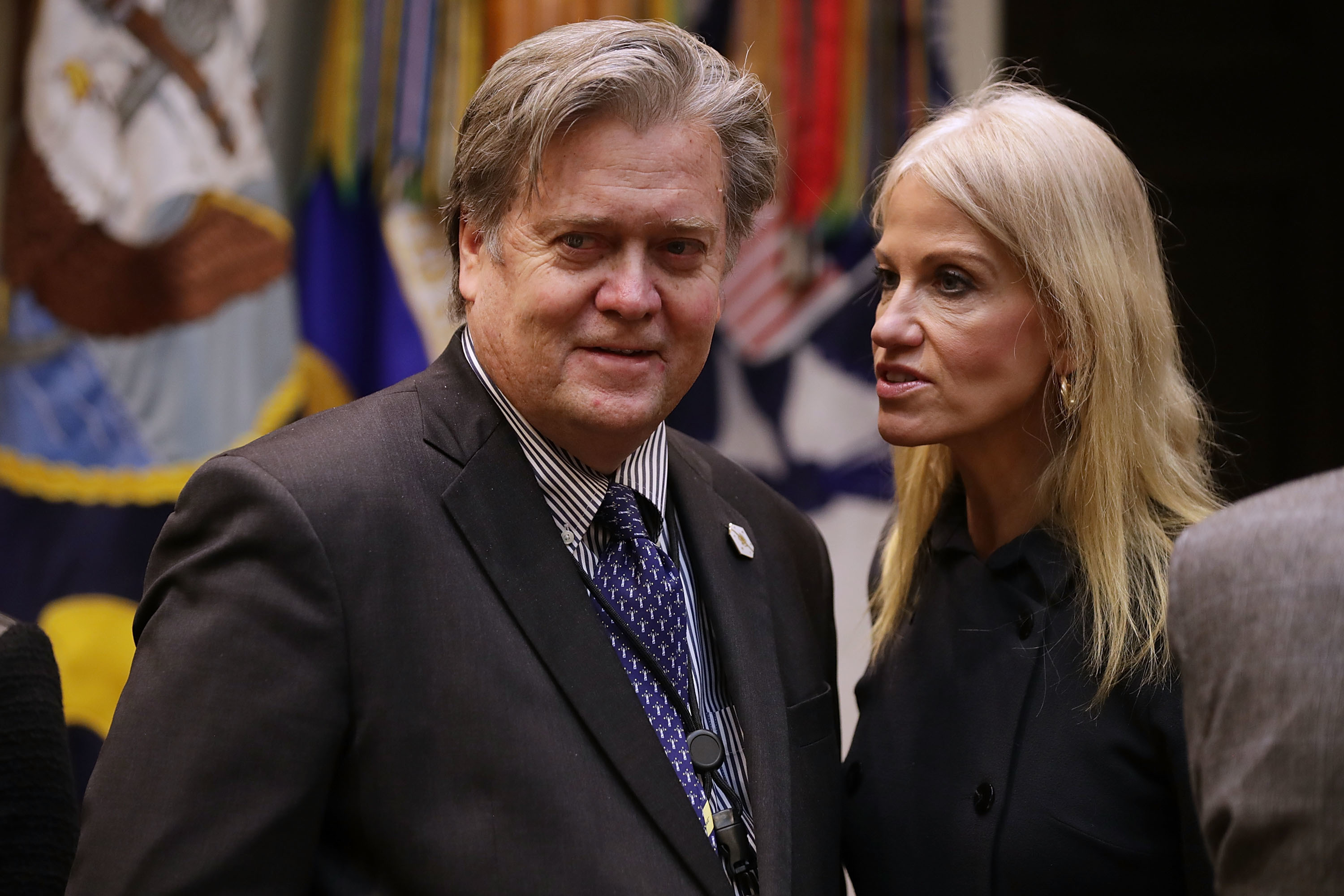 Obviously these people inhabit the swamp and Trump has just ensured they will stay there.
The most amazing thing is that the waivers are "retroactive".    "There is no such thing as a retroactive waiver." "If you need a retroactive waiver, you have violated a rule."  This is particularly troublesome with regard to Steve Bannon.  In January, President Trump signed an executive order that put in place stringent ethics rules for his political appointees like Mr. Bannon. Under the policy, Mr. Bannon would be barred from contacting Breitbart employees for two years to discuss issues that were under his purview while he was an executive there.
Yet, it now is undisputed that  Bannon continued those communications, including with Breitbart editors, after beginning his job as Mr. Trump's chief strategist on Jan. 20, according to a complaint by Citizens for Responsibility and Ethics in Washington.  That means, if proven to be true, that Bannon ignored the order of the President, behaved unethically, and the President has now attempted to retroactively grant Bannon permission to ignore Trump's rule.  That sounds more like a pardon than a "waiver."