Sean Spicer is a devout Catholic.  Spicer accompanied the President on his trip to the Vatican.  All he wanted was a chance to meet the Pope.  However Spicer was informed that there "wasn't room for him on the roster".  
The exclusion of Spicer must have  been particularly humiliating for Spicer in light of those who were permitted to accompany Trump when meeting the Pope.  They included the First Lady Melania,
daughter Ivanka,
and son-in-law Jared) and staff (communications advisor Hope Hicks, former bodyguard Keith Schiller, State Department aide Brian Hook, and guardian of Trump's Twitter account Dan Scavino).
As Politico points out, while Spicer is a regular churchgoer, Scavino,who was included, has previously bashed the Pope on his Twitter account.
"Previous administration officials who helped orchestrate meetings between US presidents and the Pope said that high-level Catholic staffers who expressed interest in attending the papal sessions were regularly accommodated."
It's unclear if it was Sean's meeting in the bushes,
his frequent and memorable gaffes,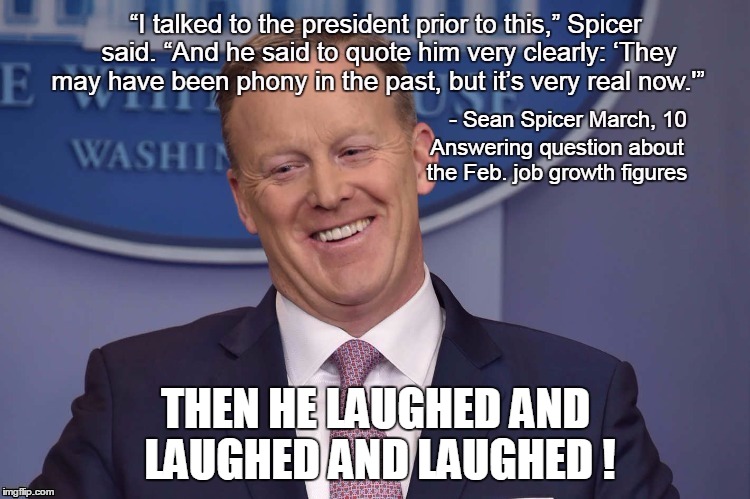 or his embarrassing reference to Hitler,
that caused Trump to refuse Spicer the chance to meet the Pope.
Some speculate that it might have been simply the habit of Spicer of chewing and swallowing 35 sticks of Orbit cinnamon gum every morning,before noon, that cause him to be excluded from the meeting.  Excessive consumption of Orbit, which has sorbitol, has been shown to cause diarrhea,  and inordinate amounts of flatulence.  Perhaps Trump was just trying to do the Christian thing and spare the Pope the embarrassment of trying to hide his disgust.