It seems that everything …literally everything… that Donald Trump, or his relatives, touch, is cloaked in scandal.  If there is a way to cheat or steal, the Trump family seems to find it.  Consider the budget that Trump is proposing that is designed to improve his financial statement at the expense of the poor, the $100 MILLION DOLLAR GIFT made by the Saudi government to Ivanka's foundation,  the enhancement in value of Trump's Raytheon stock, and the financial contributions to the Trump Towers and Mar-a-lago by the US Government that could cost US taxpayers nearly a billion dollars.  
Today the latest revelation is the scandal involving Trump's son-in-law and White House senior adviser Jared Kushner, Ivanka's husband.   Kushner has been called out for omitting the considerable art collection he shares with wife Ivanka Trump from financial disclosure forms submitted to the U.S. Office of Government Ethics.
The collection, considered to be worth millions, reportedly includes works by famous artists, including Nate Lowman, Dan Colen, and Louis Eisner.  Kushner is so bold that he has posted pictures of some of the pieces to his Instagram account.
Federal workers are required to disclose various finances and holdings, including any artwork worth more than $1,000 that may be held for investment, according to the Office of Government Ethics (OGE).
An attorney advising Kushner said:
"Mr. Kushner and Ms. Trump display their art for decorative purposes and have made only a single sale," the attorney stated. To avoid any doubt, however, they will report their art collection."
Despite the explanation, critics have pointed out that the couple has engaged the services of an art consultant to advise them on pieces to buy.
The first daughter has also spoken about the role that art plays in her investment strategy in the past, as HuffPost pointed out, noting a 2015 article called "How to Start Collecting Art," published on her website.
"Think of art as an investment," she wrote, leaving little room to read between the lines.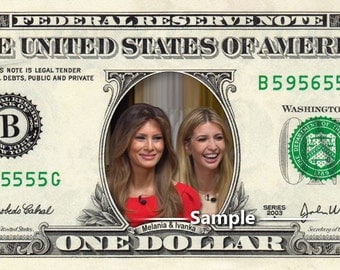 The first daughter has also appeared to integrate the art into marketing her lifestyle brand.
The omission about their art collection adds to other financial disclosure discrepancies of Kushner's that have been discovered in the early months of the Trump administration.
Kushner has also failed to identify that he is currently a part-owner of a real-estate finance startup company and a series of loans.
AMO NEW FACES in the Oval Office: Jared Kushner, Ivanka Trump's husband and a senior advisump. The position makes Kushner, 36, one of the most powerful people in the country; he has long belonged to one of its richest clans.
Before his sojourn in Washington, D.C., he ran his family's real estate empire, which includes stakes in trophy properties like 666 Fifth Avenue and Manhattan's Puck Building, since 2007. In 2005, his father, Charles, now 62, went to prison for tax evasion, election fraud and witness tampering. Dad is out of prison and the Kushner family has been reported to have a net worth of almost 2 BILLION DOLLARS.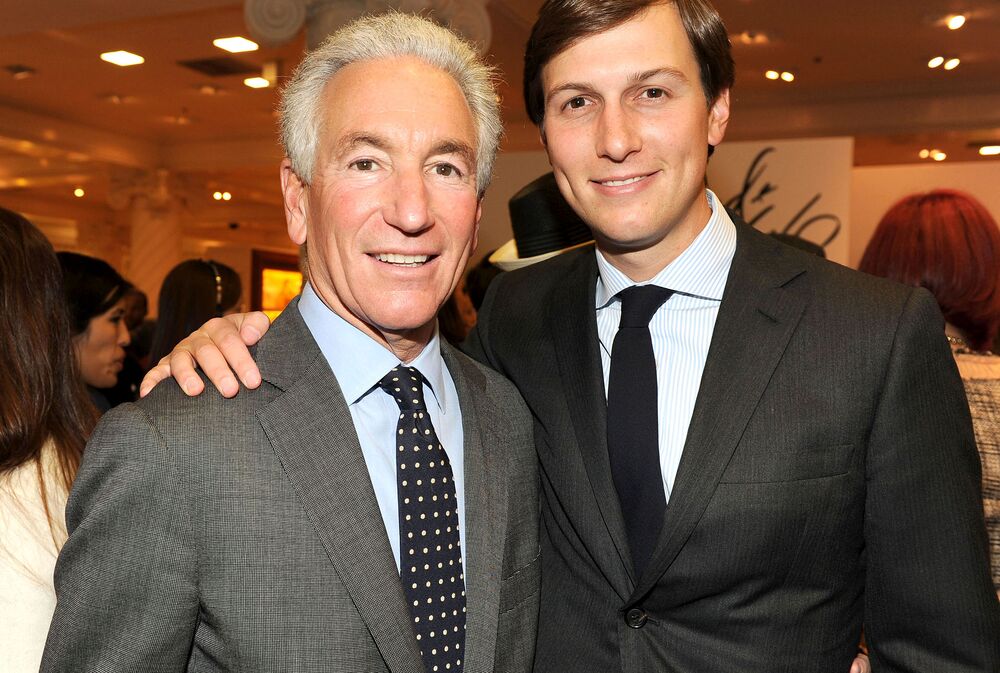 For Jared, it seems that his father's connection to felons has resulted in a hard-to-find network of just the right executives to run his multi-billion dollar real-estate empire while he's busy in the Oval Office.  Avram Lebor and Richard Goettlich walked from their Alabama penitentiary into top jobs at the real estate company then run by Jared Kushner.  The two men, convicted in separate sprawling fraud schemes, were hired several years ago by Jared's father, Charles Kushner, who had been locked up in the same federal prison with them.
Charles Kushner is once again deeply involved in Jared's billion dollar empire. It's a business where, like Trump's, family and loyalty loom large. Management at Kushner Cos. has been mercurial, its feuds bruising and its political influence considerable.
It is astonishing that Trump has involved Jared, pretending to seek the advice of an accomplished business man.  Kushner has been quoted as saying that:
"We should have excellence in government,"
"The government should be run like a great American company. Our hope is that we can achieve successes and efficiencies for our customers, who are the citizens."
It seems that the hope of Ivanka and Jared is that they can achieve personal success at the expense of citizens of the United States.  By the time Trump is out of office his net worth will likely have doubled.  Kushner has the added benefit of having a father that can pardon him for any felonies that he may commit, or has ever committed,or that his family has ever committed.