It was 2015 at the CPAC conference that Sarah Palin was first seen testing her new line of clothing made from lace tablecloths.  This one featured a black lace tablecloth, made into a skirt.
Sponsors of the clothing line became hesitant due to concern that the skirt made from a black lace tablecloth might be confused with the better known Halloween tablecloth.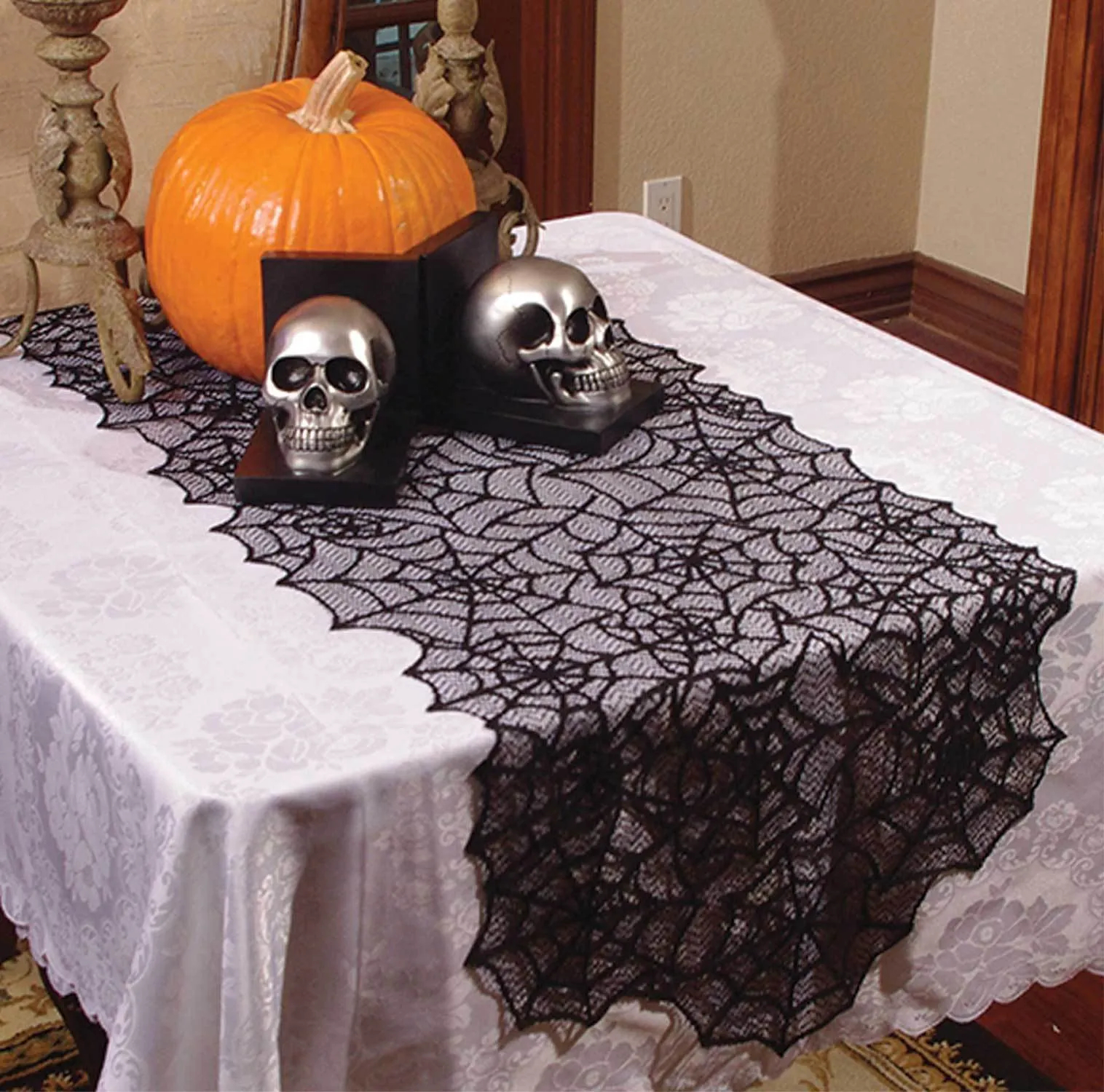 However, Sarah didn't let that dissuade her from this money making endeavor.    Returning to the traditional white cloth, and taking advantage of information available on you tube, Sarah Palin has launched her new line of clothing under the brand Tableshirts by Palin.   With her fabulous first showing at the White House, and the endorsement of Nugent, Rock, and Trump, the line is expected to sell out within days.  This is the newly designed blouse that Sarah herself is modeling.
This is the table cloth that served as the inspiration for the blouse.
Palin was featured yesterday on CNN
wearing one of the black lace tops that has been re-introduced after the popularity of the white top.
Kellyanne Conway will be advertising the line in her next interview.
When sales drop off, Palin plans to sell advertising spots on her you tube videos where she herself demonstrates how easy it is to dress yourself in tablecloths.
When asked about her inspiration for the line, Sarah admitted that the original idea came from a friend of Todd.  Then it was Bristol who convinced her that it might be a family brand and the entire family might help promote it.